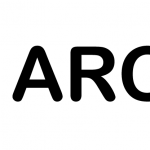 Website Arclif Technologies Pvt. Ltd.
We are hiring a passionate, user centered UI/UX Designer to join a collaborative and innovative team to create visually delightful and easy-to-use digital products in a fast-paced environment.
Responsibilities:
Creating user-centered designs by understanding business requirements, and user feedback. Creating user flows, wireframes, prototypes and mockups. Translating requirements into style guides, design systems, design patterns and attractive user interfaces.
Experience: Minimum 2 years.
Send your CV to hr@arclif.com