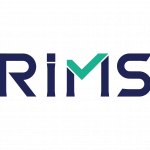 Website Globit Business Solutions Private Limited.
PROFESSIONAL IT SERVICE/SOLUTION PROVIDER BASED IN CYBERPARK
Job Title: SharePoint Online Developer
Work Location: Kozhikode, CyberPark
Position Overview: We are seeking a skilled and experienced SharePoint Online Developer with a minimum of 4 years of expertise in SharePoint, Power Apps, Power Automate, .NET, React, and a solid background in MS SQL. The successful candidate will play a pivotal role in the organization, responsible for leading the development, customization, and implementation of SharePoint-based solutions. This individual will collaborate with various departments, understanding their needs and creating solutions that address business challenges through effective workflows, using a range of technical tools including SharePoint, .NET, React, Power Apps, and MS SQL.
Key Responsibilities:
Development and Customization: Lead the design, development, configuration, and customization of SharePoint Online solutions utilizing .NET and React for front-end development.
Power Platform Expertise: Proficiency in Power Apps and Power Automate to create intuitive applications and efficient automated workflows.
Collaboration and Coordination: Engage with different departments to identify pain points, gather requirements, and propose innovative solutions using SharePoint capabilities in conjunction with .NET, React, and MS SQL technologies.
End-to-End Ownership: Manage projects independently, from requirement analysis to development and deployment, ensuring timely delivery of high-quality solutions.
Business Acumen: Utilize strong business knowledge to align technical solutions with the organization's objectives and contribute to process improvements.
Requirements:
Bachelor's degree in Computer Science, Information Technology, or a related field.
Minimum 4 years of professional experience in SharePoint development and administration.
Expertise in SharePoint Online, Power Apps, Power Automate, .NET, React, and MS SQL.
Proven project leadership experience and the ability to coordinate with various departments.
Ability to work independently and effectively from requirement gathering to development and deployment.
Strong communication skills to understand business challenges and propose technical solutions.
Problem-solving skills and the ability to resolve complex issues.
Preferred Skills:
SharePoint certifications (e.g., Microsoft 365 Certified: Teamwork Administrator Associate).
Familiarity with other Microsoft 365 tools and services.
Experience in IT infrastructure services or related fields.
Benefits:
Competitive salary and benefits package.
Opportunity to work in a dynamic and collaborative environment.
Lead impactful projects and contribute to organizational growth.
Application Process: Interested candidates are invited to submit their resume and a cover letter that details their experience and alignment with the job requirements. Additionally, candidates are encouraged to provide relevant project portfolios or links to previous work.