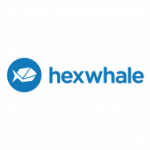 Website Hexwhale Interactive LLP
Responsibilities:
– Lead the design process from concept development to final execution, ensuring high-quality deliverables that meet project objectives and deadlines.
– Create innovative and visually appealing designs for a wide range of marketing materials, including but not limited to websites, social media graphics, presentations, advertisements, and print collateral.
– Develop and maintain a consistent brand identity across all marketing channels.
Stay updated on the latest design trends, techniques, and tools, and incorporate them into your work to elevate the overall visual appeal.
– Provide guidance and mentorship to junior designers, assisting them in their professional growth and development.
– Manage multiple projects simultaneously, prioritize tasks effectively, and ensure timely delivery of high-quality design assets.
Qualifications:
– Bachelor's degree in Graphic Design, Fine Arts, or a related field.
– 3-5 years of experience working as a Graphic Designer, with a strong portfolio demonstrating a wide range of design skills and expertise.
– Proficient in industry-standard design software such as Adobe Creative Suite (Photoshop, Illustrator, InDesign).
– Solid understanding of typography, layout, color theory, and visual composition principles.
– Excellent communication and collaboration skills, with the ability to present and articulate design concepts effectively.
– Strong attention to detail and ability to work in a fast-paced, deadline-driven environment.