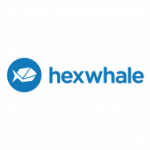 Website Hexwhale Interactive LLP
Job description :
Research, plan, and develop engaging content across various formats, including blog posts, articles, social media posts, website copy, case studies, and more.
Create compelling and informative content that speaks to our target audience's pain points, needs, and interests.
Craft clear, concise, and captivating copy that adheres to brand guidelines and maintains a consistent brand voice.
Collaborate with subject matter experts, marketing, and design teams to gather information and insights for content creation.
Stay up-to-date with industry trends, best practices, and emerging technologies to infuse fresh ideas into content strategies.
Edit and proofread content to ensure accuracy, grammar, style, and consistency.
Monitor content performance and metrics to iterate and improve content strategies over time.
Contribute to brainstorming sessions and creative meetings to generate innovative ideas for content campaigns.
Assist in content planning and editorial calendar management to ensure timely and organized content delivery.
Qualifications:
Bachelor's degree in English, Journalism, Marketing, or related field.
Proven experience as a Content Writer with a strong portfolio showcasing a range of writing styles and formats.
Exceptional writing, editing, and proofreading skills with keen attention to detail.