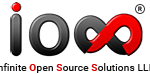 Website Infinite Open Source Solutions LLP
We are looking for a Business Analyst to join our team and help us deliver exceptional post-sales support to our customers. The ideal candidate will have experience in the software industry, as well as strong analytical and problem-solving skills. This opportunity is to work with leading-edge technologies to solve complex IT and business challenges. You will work alongside other business analysts and report directly to the project manager. To succeed in this role you should have a natural analytical way of thinking and be able to explain difficult concepts to non-technical users.
Requirements
1. Initial discussion with the Internal BDE team – Discussion with the sales team while one project is signed up.
2. Requirement collection From BDE
3. Discussion with the Development lead about this collected requirement
4. Connecting Zoom call with the client and Developer for more clarification before starting Development
5. Allocating projects to developers by analysing their work effort 6. Allocating tasks to developers and thereby making project delivery on time
7. Starting communication with clients through Whatsapp/Skype/mail
8. Sharing our concerns to clients is there any during development and making clarifications
9. Providing an on-time update to the client about the development
10. Collecting each interval payment from the client by providing them with each phase of Project Demos.
11. Discussing and sharing new concepts and upgrades can be done in the present project with clients, thereby creating additional work at a reasonable cost.
12. Providing Good communication support to the client after making the project LIVE
Experience
Minimum 1 year of experience in the IT industry in the same role
To apply for this job email your details to hr@ioss.in