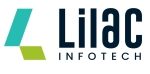 Website Lilac Infotech Pvt. Ltd.
We are looking for a result-driven Product Manager to be responsible for monitoring and supervising a team of developers and support processes. As an experienced Development Team Leader, while being highly technical and hands-on capable, you will lead development projects on MERN, Node.js, React Native, and Flutter-based technologies. Project manager responsibilities include coordinating and completing projects on time within budget and scope. Oversee all aspects of projects. Set deadlines, assign duties, and monitor and summarize the progress of the project.
Responsibilities
Understand and share project requirements and Translating business goals
Prioritizing software features based on existing and market need analyses and aligning with company strategies
Managing software project scope by such as time vs. cost and risks vs. speed
Prioritizing feature requests from software development teams Crystallizing the product vision and working closely with the solution architect, PM, UIUX designers, and software engineers/the technical team to define its specifications
Ensuring that the software solution is successfully meeting business goals and users' needs
Tracking progress against plan and resolving any variances as soon as they are identified
Making schedules, and costs based on their relationship to business goals, company policies, software architecture constraints, and software development team capabilities
Coordinating with cross-discipline team members to make sure that all parties are on track with project requirements, and deadlines, & review the project tickets
Submitting project deliverables and ensuring that they adhere to quality standards.
Preparing status reports by gathering, analyzing, and summarizing relevant information.
Establishing effective project communication plans and ensuring their execution.
Identifying and developing new opportunities with clients.
Obtaining customer acceptance of project deliverables.
Skills
6+ years of experience in the IT industry with 4+ years as a Project Manager/Scrum Master
Must have experience leading cross-functional projects and initiatives
Prior development experience
Proficient in Agile methodology with an ability to adapt quickly to changing technology requirements
Proven Strong project management skill
Highly organized and able to navigate fast-paced and rapidly evolving environments
Prior experience with Project Documentation, JIRA/Bug tracking software, proposal preparation, etc.
Ability to lead and direct the team effectively.
Excellent communication skills
Proven experience in project management.
Ability to lead project teams of various sizes and see them through to completion.
Strong understanding of formal project management methodologies.
Able to complete projects in a timely manner.
Budget management experience.
Eligibility Criteria
MCA, BE/B.TECH, BCA, BSC IT, or Equivalent
6+ years of experience in the IT industry with 4+ years as a Project Manager/Scrum Master