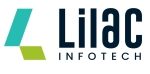 Website Lilac Infotech Pvt Ltd
We are looking to hire a passionate Mobile App Team Lead for our mobile app team who will be responsible for leading a team of high-performing individuals and will own the entire product/project lifecycle from strategy to execution. As an analytical team lead, you will have to work across cross-functional teams to prepare product roadmaps and discover new opportunities to grow our mobile apps. The role requires regular communication with the founding & senior team members, and project managers and contribution towards product and business decision-making. Responsibilities
Minimum 3+ years of hands-on experience in building apps that have been released to the Play Store(Android) and Appstore (iOS) and a minimum 01year as a Team Lead
Strong knowledge of Android, React Native, Flutter, iOS, Kotlin, and working with MVVM, MVP, and MVC patterns.
Extensive experience in building apps/SDKs on at least one of the Android and iOS platforms
Understanding of REST APIs and experience in integrating with them
Experience in releasing the application to the Android Play Store and Apple Store
Familiar with Design principles and resolving Production issues
Ability to understand the requirements and come up with solutions for the same
Should have experience with Mobile App developments on multiple platforms (iOS/Android).
Should have experience with working using remote data via REST and JSON.
Should have experience with third-party libraries and APIs.
Should have a working knowledge of the general mobile landscape, architectures, trends, and emerging technologies.
Should have a solid understanding of the full mobile development life cycle.
Strong experience collaborating with designers and UX experts to create great user experiences.
Experience with Sketch/Zeplin is a plus.
Strong hands-on coding experience in Swift and/or Kotlin Experience integrating with
and/or building standard RESTful web services.
Experience with GraphQL is also a plus. You have released or worked as part of a team to
release apps in the iOS App Store and/or Google Play Store
Experience mentoring junior developers is a must and preferable to have experience
managing a team of developers
Experience developing for backends in public cloud environments is preferable.
You are confident in expressing your point of view from a position of knowledge and experience. You are also receptive to feedback and open to revising your plans when appropriate.