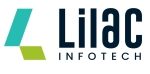 Website Lilac Infotech Pvt. Ltd.
Job description
We are looking for a qualified Social media strategist to join our team. You will develop and implement a comprehensive social media strategy to increase our web traffic and our brand awareness. As a Social media strategist, you should have excellent multitasking skills to handle all of our social media accounts in a cohesive way. If you have a creative way of thinking and of presenting our brand through multiple social media channels, we would like to make you part of our team.
Key Responsibilities
The role would be to ideate, works on the strategy across various departments (creative, media, tech) and ensure innovation is at the helm of the campaign.
Understood the client's need/problems related to Digital Media (Fb, Instagram, LinkedIn,
Twitter and provide creative inputs to the clients
Sharing creative input on ideas and campaigns by having primary experience in managing & interacting with online consumer brands.
Monitor industry trends, and competitor offerings to identify the potential business routes and improve current offerings to the clients.
Should be tech-savvy and should have a good understanding of creativity, digital media (how to read and analyze media reports and plans), social media & tech.
Working systematically and in an organized manner on the campaigns helping to identify and solve business challenges.
To create a content strategy, content creation and overlooking multiple platforms like Instagram, Facebook, Sharechat, etc.
Conducting research & gathering relevant inputs to develop interactive content development.
Creating an innovative buzz around the brand, its product promotions, launches and brand-sponsored events.
Utilize Analytics to analyze and monitor the effectiveness of various aspects of the campaign such as community, traffic, conversations and engagements, leads and conversions.
Technical Skills Requisite
Advanced knowledge of Social Media Channels, Digital Media and Online Marketing, abreast with the latest industry trends, marketing campaigns
Excellent oral and written communication, presentation, analytical & collaborative skills
Highly organized to be able to handle multiple deadline-driven campaigns/projects and workflows
Proficiency in the usage of Creator Studio, Hootsuite etc.
Excellent soft skills and ability to interact with clients for briefings, pitches, and feedback sessions.
Time Management – there will be a lot of deadlines to be met!
Creative and out-of-the-box thinking to be able to plan and execute innovative brand communication ideas.
Qualification Requisite
1-3 years relevant experience
Post Graduate, Graduate or holder of UGC-approved Diploma in Mass Media / Marketing
Communication / Advertising or equivalent
Google Ad certification and Facebook Ad certification will be added bonuses.