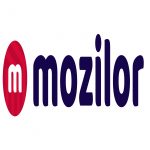 Website Mozilor Technologies
We are looking for a Software Project Manager to lead our Engineering team. A highly skilled team with flat hierarchies, a creative environment and a lot of fun makes Mozilor a great place to work at. In this role you will support, enable and empower your team, managing high-performing engineers to make a meaningful impact on millions of businesses around the world. As a distributed team with offices in Milton Keynes(UK), InfoPark Kochi (India) and CyberPark Calicut (India), we build and ship products that serve millions of internet users. If you love developing cutting-edge software for the web and are passionate about the latest web technologies, join our team!
Competitive Salary along with usual perks such as Medical Insurance.
Responsibilities (include but are not limited to):
Lead a team of highly talented Software Engineers
Design and develop Internet based / web based products
Lead your team to develop testable, readable, and effective production quality code
Provide technical guidance and support to your team in the design and implementation of solutions
Be a proponent of continuous improvement in your team on architecture, process and the code itself
Work closely with stakeholders to define best in class solutions
Work within an Agile Development Team to implement these solutions
Build out your team and be an active participant in the recruitment process
Requirements:
Degree in Computer Science/ Engineering or relevant experience
2+ years' experience in Project Manager / Software Engineering Manager role
3+ years in software development – shipping web based software products
Strong proven experience in people management including recruitment
Understanding of up to date frameworks and techniques for web app user interfaces