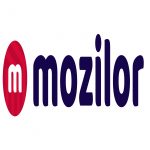 Website Mozilor Technologies
We are looking for an ambitious Affiliate Marketing Manager to build and execute a global affiliate strategy to drive high-quality user acquisitions. As a key member of the marketing team, you will be working in an agile and fast-paced environment, driving inputs from multiple teams across marketing, product and sales to drive acquisitions of personal and business users.
Responsibilities:
Build strategic plans and high performing programs to acquire new affiliate partners and build strong relationships with existing partners.
Support regional and local affiliate partners from acquisition to onboarding.
Execute campaigns that align to plans and regularly report performance.
Develop new initiatives of user acquisition and optimize ROI through a data-driven approach.
Building and maintaining strong stakeholder relationships with central marketing teams, partnerships, sales and product teams to align initiatives and meet emerging business needs.
Requirements:
Any Graduate / Post graduate ( preferred from Marketing stream)
2+ years of experience in Affiliate Marketing or a similar role
Experience leading and managing affiliate campaigns across multiple countries/in multiple languages.
Experience running partnerships with a wide range of website publishers, marketers and influencers.
Good understanding and appreciation of working in a fast-paced environment.
A self-starter with strong project management and analytical skills, and the ability to navigate through ambiguity.
Excellent interpersonal skills with the ability to delegate and build strong relationships with stakeholders.