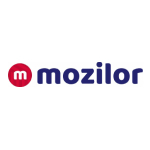 Website Mozilor Technologies
We are looking to hire a tech savvy person with exceptional writing skills who can research and analyze various data required for our product – CookieYes. It provides GDPR cookie consent solutions to over 1000,000 websites worldwide.
Salary: 6-12 LPA
Responsibilities:
-Understand and stay current on industry trends and competitive landscape
-Write well-researched, unique, and intelligible content needed for the product
-Work closely with the technical team for an in-depth understanding of the product
-Make high-quality product documentation that meets standards, is appropriate, and easy to use
-Analyze and manage existing content and keep it up to date
-Create and maintain the information architecture
-Research and collect technical data needed for product improvements
Requirements: -0-1 years of experience in IT field is preferred
-Excellent written skills in English
-Degree or PG in any technical stream.
-Experience in internet-based products and familiarity with web development.
-Experience in working with content management systems preferred
-Able to translate highly technical information into simple, concise content for the audience
-Creative skills and usage of media that increase users' understanding
-Critical thinking and problem-solving skills
-Team player with good time management skills
-Great interpersonal and communication skills