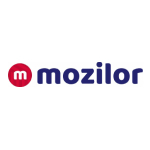 Website Mozilor Technologies
SALARY- 12-24 LPA
Responsibilities –
– Work with product managers, developers and support team to research, develop, write and maintain high quality product documentation and appropriate content for end users.
– Develop and maintain easy-to-understand user interface guides, online help, setup manuals, release notes, troubleshooting guides, FAQs and other technical content.
-Work with team members to deliver meaningful error messages, useful UI strings, and develop clear terminology in the UI
– Passion for user-focused writing.
– Visual sense to represent content through images and video tutorials to supplement the documentation.
– Learning the product functionality through discussion with subject matter experts, personal use and experimentation.
– Collaborate effectively with the customer support team to identify user pains and contribute to overall product improvement
– Actively collect reviews and incorporate feedback into documentation materials.
– Mentoring other documentation team members on the documentation best practices, standard formats, process and content related aspects
– Research and evaluate emerging tools and techniques for documentation management and adopt them in deliverables
– Optimize documentation content following SEO best practices
Requirements and skills
– 2 to 6 years of experience in leading product documentation and content management for software products.
– Excellent verbal and written English communication skills, self-motivated, detail-oriented and can work well as part of a team
– Ability to quickly understand technical and functional concepts and present them as easily comprehensible structured documents
– University degree in Computer Science, Engineering or equivalent preferred. (BTECH, MCA)
– Experience with Agile software development methodologies
– Knowledge of WordPress is a plus.
– Basic knowledge of HTML, CSS
– Ability to work on multiple deliverables for multiple products simultaneously and under time constraints.
– Strong commitment to teamwork and willingness to accept responsibility and accountability.