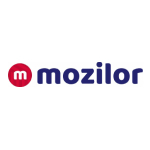 Website Mozilor Technologies
We are looking for a high level Executive Assistant with excellent project management skills. A true hybrid role, you will be right hand support to the CEO taking on day-to-day duties such as minute taking and schedule management but also support on projects and wider business strategy.You will work directly with the CEO to own and partner on critical and time sensitive projects. You will provide both strategic and hands-on operational support to the CEO and wider business, in order to maximize the efficiency and operations of the organization.
Responsibilities
-Work with the CEO to understand the current priorities, objectives and strategies of the business in order to build and lead the daily operations of the CEO office.
-Manage a variety of strategic projects and ad-hoc tasks as required by the CEO.
-Creating dashboards for reviewing key performance indicators so that they are up to date, informative and efficient, to ensure that patterns/incidents can be identified quickly and escalated accordingly.
-Manage third party suppliers, consultants, and design mechanisms to ensure appropriate quotes are obtained and work streams operate to budget.
-Assist the CEO in the timely management of communications; including written, telephone and email.
-Compose and edit letters, documents, emails and ensure follow up with those that require answers, responses, and written replies.
-Assist in the management and organization of the CEOs calendar by scheduling appointments, meetings and engagements.
Key skills & Requirements
-Minimum 5 years of experience
-Engineering / MBA background is preferred.
-Experience as a Project Coordinator, or equivalent senior supporting role (preferably in Software Industry).
-Ability to problem solve and follow through on a variety of tasks.
-Excellent multi-tasking and time-management skills, with the ability to prioritize tasks.
-Excellent communication skills (written and verbal).
-Quality focused and takes pride in paying attention to detail.
-Self-starter, who can manage with minimal direction.
-Extremely organized and enjoys administration.