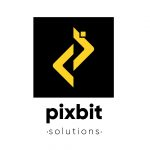 Website pixbitsolutions Pixbit Solution Pvt Ltd
Fast-growing web & Mobile app development company in India.
· Designing new products, interfaces, and user experiences for multiple platforms.
· Simplifying complex user interactions, highlighting the product's brand and unique personality.
· Integrating and managing the brand through a visual design language.
· Build functional prototypes to validate and test your designs.
· Develop product UI/UX ideas based on customer audience interests.
· Help maintain visual and brand consistency between all products and platforms.
· Performing metrics analysis post-launch to inform design/UX optimization efforts
· Know how to use prototyping tools such as AdobeXD, Invision, or equivalent
Possess excellent communication, presentation, collaboration, and interpersonal skills