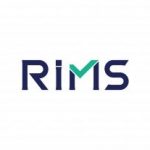 Website rimsinfotech RIMS TECHNOLOGIES PRIVATE LIMITED
PROFESSIONAL IT SERVICE/SOLUTION PROVIDER BASED IN CYBERPARK
Job Summary
Responsible for remote support of complete business cycle from billing to the collection of our International Customers.
The Business Accountant will be responsible to maintain the supplier account payable in line with customer receivables and also will closely with the finance department for all other finance activities
Job Responsibility:
Preparation of invoices, Delivery Notes, CR etc.
Tracking invoices and maintaining SOA
Customer Account Reconciliations
AR / AP follow-up & Management
Documenting financial transactions
Reviewing financial documents to resolve any discrepancies and irregularities.
Preparation of monthly return
Assisting in the analysis of financial statements like cash flow statement, balance sheet and P&L
Monthly Reporting
Qualification
A Bachelor's degree in accounting is required.
Minimum five years' experience in accounting.
Proven track record of good communication skills.
Proficient in MS office & Accounting Software
GCC experience preferred.
Skills and aptitudes
Self-motivation / integrity/ability to reflect on one's own work as well as the wider consequences of financial decisions/business acumen and interest / organizational skills and ability to manage deadlines/teamworking ability/communication and interpersonal skills/proficiency in IT / analytical ability / a methodical approach and problem-solving skills / high level of numeracy