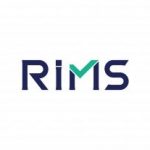 Website rimsinfotech RIMS TECHNOLOGIES PRIVATE LIMITED
PROFESSIONAL IT SERVICE/SOLUTION PROVIDER BASED IN CYBERPARK
Job Summary
We are looking for an experienced HR Professional to join us immediately who will be responsible for applying their business knowledge and human resources expertise to the success of the organization through talent management, employee recruitment, retention, performance management, employee relations, training, and operations, and HR best practices.
Immediate Joiner Preferred
Responsibilities
Administering the end-to-end recruitment of Senior / Junior Level & highly specialist candidates for IT Infrastructure Services.
Screen & Interview candidates to ensure the best quality candidates are recruited to the business team.
Network online and offline with potential candidates to promote our employer brand and ensure we attract the best professionals
Build a candidate CRM to ensure a solid pipeline of qualified candidates – ensuring candidate data is kept updated.
End to End Life Cycle Management of Candidate from Induction to Separation.
Creating new HR policies, updating the existing ones, and ensuring all the employees comply with the organization's HR policies.
Supervising the day-to-day operations of the Human Resources department.
Organizing Employee Engagement events and activities.
Conducting Exit Interviews and handling the Employee's Resignation and Termination Process.
Planning and strategy for Attrition and Retention of candidates.
Bridge management and employee relations by addressing demands, grievances, or other issues
Support current and future business needs through the development, engagement, motivation, and preservation of human capital.
Oversee and manage a performance appraisal system that drives high performance
Skills and Qualifications
3+ years of IT or Tech recruitment experience / Business HR Roles
Proven work experience in recruitment – Ideally as a Technical Recruiter and HR Functions.
Excellent verbal and written communication skills.
MS Office proficiency
Degree / Post Graduate in HR, communications, marketing, business or similar.
Hands-on experience with various interview formats (e.g., Face to face, Teams, Cisco Webex, Zoom, Google Hangouts)
Technical expertise with an ability to understand and explain job requirements for IT roles
Experience using LinkedIn Talent Solutions to source quality candidates
In-depth knowledge of labor law and HR best practices.
Excellent active listening, negotiation, and presentation skills.