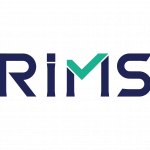 Website RIMS TECHNOLOGIES PRIVATE LIMITED
PROFESSIONAL IT SERVICE/SOLUTION PROVIDER BASED IN CYBERPARK
We are seeking a motivated and enthusiastic Female IT Sales experienced candidate to join our dynamic sales team. You will be responsible for promoting our IT products and services to potential clients, building strong relationships, and closing sales deals.
Responsibilities:
· Generate renewal leads, proactive approach for renewals and build the customer relationships.
· Actively renew our existing maintenance contracts and achieve targeted renewal rate.
· Manage large accounts renewals and maintain/build relationship with business users and procurements and C-level management.
· Maintaining an accurate, detailed client book, and developing an active, repeat customer base.
· Utilize the CRM tool to ensure standard processes during all sales stages.
· Make cold calls or perform warm outreach, putting outside-the-box thinking to work to develop new and unique sales tactics.
· Collaborating with internal departments to facilitate Customer need fulfilment.
· Maintaining updated knowledge of company products and services.
· Provide customer service by staying on top of pending orders and customer requests.
· Deal/Vendor registrations, quote / SLA contract preparations, communicating with customer, arranging required documents, etc
· Maintain SLA tracker sheets and coordinate with Customer for the upcoming visits related to system health checks and preventive maintenance visits.
· Working with technical team for preparing the detailed scope of work related to the SLA / OTS proposals.
· Manage renewals of Software, Hardware and Managed services by calling, sending quotations and closing the deal with customer.
· Support for Sales order processing by preparing required documentations, costing sheet, PBCR for project execution.
· Coordination of Invoices with Collection Manager
· Sales Orders booking in the ERP with complete details
· Arranging and managing meetings with potential customers
· In-charge of sales meeting and minutes recording
· Submit the Monthly Sales report
SKILLS
· Good oral and written communication skills (English and Hindi)
· Social skill and team player
· Maturity, Confidence, Perseverance, Patience and Excellent interpersonal skills
· Independence and personality
· Ability to pay strong attention to detail
· Excellent time management and organizational skills and the ability to multitask and prioritize
· Strong communication and interpersonal skills and dedication to customer satisfaction
QUALIFICATIONS: Education/Certifications/Experience
· Bachelor's Degree in Engineering (CS, IT, ECE) or Business Administration
· Open to candidates with 1+years of experience
· Strong PC and good typing skills (MS Windows, Outlook, Word, Excel, etc).
Work Location: RIMS Technologies Private Limited, Govt. Cyberpark Calicut