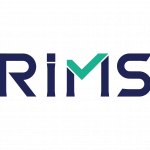 Website RIMS TECHNOLOGIES PRIVATE LIMITED
PROFESSIONAL IT SERVICE/SOLUTION PROVIDER BASED IN CYBERPARK
Looking for HR & Administration Executive
Candidate with Arabic read and write skill is more preferable
Qualification: Bachelor or Master Degree in HR or Equivalent
Experience: 2 Years or Higher
1. Oversee the end-to-end recruitment process, including job posting, screening, interviewing, and onboarding of new employees
2. Manage employee records, ensuring accuracy and confidentiality.
3. Handle employee relations, grievances, and disciplinary issues, promoting a positive and productive workplace.
4. Coordinate and conduct employee training and development programs.
5. Administer and update the payroll system, ensuring timely and accurate payment.
6. Monitor and track employee attendance and leave records.
7. Handle travel arrangements and accommodation for employees and visitors.
8. Other day to day tasks directed by Manager
9. Candidate with Arabic Reading & Writing will be preferred
10. Good English Communication Skill is required
11. Should have expertise in Microsoft Office Products Excel, Word, etc