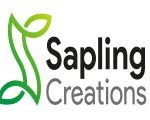 Website Sapling Creations Private Limited
We are looking for a Research Analyst. The research analyst's responsibilities include researching, collecting, analysing and interpreting data; and using these insights to guide the business's marketing efforts. To be a successful research analyst, you should have excellent analytical, critical thinking, and research skills. You should be flexible and able to work independently or in a team.
Responsibilities:
Analyse the needs, wants and pain points of different client cohorts and recommend products and services in line with our business model.
Research market trends, conduct surveys, analyse data from competitors and analyse the business's operations, expenditures, and customer retention to identify patterns of potential issues or improvements.
Analysing quality and accuracy of our products to better streamline them with our clients' requirements and business model.
Identify and analyse trends, and recommend improvements to the business.
Understand the needs of the hiring organization or client in order to target research to their benefit
Providing recommendations to improve future business operations.
Organizing and storing data for future research projects.
Testing processes, policies, and protocols for efficiency and improvements.
Requirements:
Experience in applied research or data management may be advantageous.
Strong research, analytical, and data-modelling skills.
The ability to manipulate large, complex data sets into manageable, understandable reports.
Excellent problem-solving, communication, and team-working skills.
Attention to detail and organizational skills.
Qualification:
Any Graduates
Work Experience:
1+ year experience in marketing communications, corporate communication or other valid experience includes executive assistants preferred.