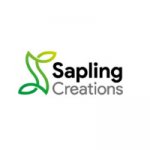 Website Sapling Creations Private Limited
Responsibilities:
Creating original artwork and reviewing the drafts of junior graphic designers to ensure quality work.
Generating fresh concepts.
Liaising between the marketing and design teams to ensure deadlines are met.
Experience in working on information design, Infographics, Communication Design, Presentation Design, and Illustrations
Have an understanding of branding and brand guidelines compliance in graphic design
Ability to understand the content and context to design something which augments the communication
Work on customized creative Presentation and brand design projects
Understand the detailed requirements of the client and develop creative solutions for it
Excellent creative thinking and visual skills.
Strong project management skills; ability to coordinate and communicate.
Requirements:
Excellent written and verbal communication.
Experience in client handling
Experience in managing team.
4+ years experience in graphic designing.
Academic training in graphic design
A very strong design portfolio to get shortlisted
Knowledge of the latest developments in the design world
Balance of creative and strategic mindset. Should be well aware of the latest design trends
Should be able to manage clients independently
Strong knowledge of Microsoft PowerPoint (Mandatory)
A hunger to work in a new age startup
Qualifications:
Diploma in Graphic Design or any Graduates
Software & Technical Knowledge:
Photoshop
Illustrator
Adobe Indesign would be a plus
Strong knowledge of Microsoft PowerPoint and office tools
HTML/CSS experience is a plus