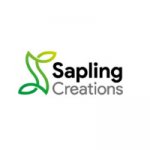 Website Sapling Creations Private Limited
Responsibilities:
Building and maintaining profitable relationships with key customers.
Overseeing the relationship with customers handled by your team.
Resolving customer complaints quickly and efficiently.
Keeping customers updated on the latest products in order to increase sales.
Meeting with managers in the organization to plan strategically.
Expanding the customer base by upselling and cross-selling.
Understanding key customer individual needs and addressing these.
Conducting business reviews using CRM programs.
Knowing your competition and strategizing accordingly.
Determines a course of action to resolve customer problems.
Requirements:
A bachelor's degree in administration or a related field.
A minimum of 2 years experience.
Excellent interpersonal and communication skills.
Proficient in all Microsoft applications.
Superior product knowledge.
A team player with leadership skills.
Maintain a positive attitude focused on customer satisfaction.