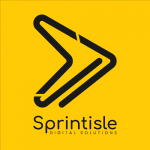 Sprintisle Digital Solutions Pvt Ltd
We're actively looking for UI Designer to join our team!
Responsibilities:
Create and execute design layouts and develop design for a variety of web projects.
Responsible for creating designs for websites, web applications, web portals, mobile apps etc.
Establish and promote design guidelines, best practices and standards
Develop wireframes, mockups, and interactive prototypes to communicate design concepts effectively to our cross-functional teams.
Create icons, illustrations, and other visual assets to enhance the overall user experience.
Required Skills:
Proficiency in design software such as Adobe XD, Adobe Illustrator, Figma, Photoshop
Strong understanding of user-centered design principles.
Proficiency in drawing will be an added bonus.
Excellent communication and presentation skills.
Ability to solve problems creatively and effectively.
Up to date with the latest UI trends, techniques and technologies.0 – 1 Years of experience
Drop your resume & portfolio to: hr@sprintisle.com