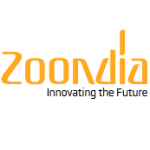 Website Zoondia Software Pvt Ltd
Duties & Responsibilities:
• Financial Management: Manage all aspects of financial operations, including accounts
receivable, accounts payable, general ledger, payroll, and financial reporting.
• Compliance and Auditing: Ensure compliance with financial regulations and company
policies. Coordinate and facilitate internal and external audits to ensure accurate financial
reporting.
• Relationship Management: Collaborate with internal stakeholders, such as department heads
and senior management, to provide financial insights and support strategic planning. Build
and maintain relationships with external stakeholders, such as banks, auditors, and vendors.
• Systems and Process Improvement: Identify opportunities to streamline financial processes,
improve systems, and enhance financial controls.
• Accounts Payable and Receivable: Oversee accounts payable and accounts receivable
processes to ensure timely and accurate payments and collections. Monitor outstanding
invoices and implement appropriate actions for overdue payments.
• Tax filing: Good Experience in filing of taxes like; GST, TDS, Income tax etc.
• Budgeting and Forecasting: Develop and monitor budgets, conduct financial forecasting,
and provide regular financial reports to management. Analyze financial data to identify
trends, variances, and areas for improvement.
• Cash Flow Management: Monitor cash flow, prepare cash flow projections, and manage
working capital to ensure sufficient funds are available to meet operational requirements.
• Financial Analysis: Conduct a financial analysis to assess the financial performance of the
organization/branch. Prepare financial statements, profitability reports, and other financial
analysis reports to aid in decision-making.
Qualifications & Skills Essential:
• Bachelor's/Masters' degree in accounting, finance, or a related field or CA Intermediate is
often preferred.
• Proven experience in accounting or finance roles, with a focus on financial management and
analysis. Prior experience in a managerial or supervisory position is highly desirable.
• Proficiency in financial software systems like; Tally, MS Office and advanced knowledge
of spreadsheet applications (Microsoft Excel) for financial analysis and modeling.
• Effective communication and interpersonal skills to collaborate with cross-functional teams
and present financial information to non-financial stakeholders.
• Experience in working with IT companies will be an added advantage.