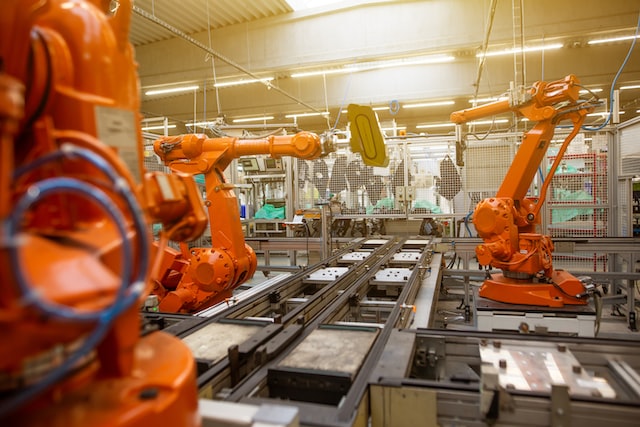 What is hyper-automation?
Hyper automation is the rapid automation of business processes using a variety of technologies. Robotic process automation, machine learning, natural language processing, business process management, and other technologies are among them. Hyper automation concentrates on the corporation as a whole, in contrast to a typical automation procedure. Instead, then focusing on just one component of an organisation, the transformation occurs simultaneously across several processes. The idea of automation has changed over the years from being merely a phrase in the boardroom to being a game-changer for enterprises across various industries. Businesses are now using hyper-automation to achieve digital transformation after seeing the benefits of automation.
What distinguishes hyper-automation from automation?
Automation has been around since the third industrial revolution. Machines became widely used in the manufacturing sector during the industrial revolution, which led to the development of automation. Hyper automation, in contrast, deals with the automation of business and IT processes using software solutions. This is different from factory automation, where robots help to improve operational efficiency.
Hyper-automation benefits
The software sector is experiencing a significant change as a result of hyper-automation.
The following are some ways that hyper-automation can increase productivity for development and support teams while drastically reducing the amount of technical work required:
Simplified work process: Work processes are simplified since less manual effort is required from employees when several technologies like AI and machine learning are used simultaneously. For instance, customer service representatives can reduce the volume of inquiries when an AI-powered chatbot can resolve the majority of them.
Avoid Complex Coding: Developers don't need to spend a lot of time creating a product from scratch when there are publicly available code libraries like ML. The operating environment can be used to modify the default code.
Time-saving: With the help of hyper-automation technology, workers can eliminate repetitive and manual tasks like data entry. They can instead concentrate their efforts on a fundamental developmental activity like innovation.
A final word
If firms want to remain competitive, hyper-automation is a necessity. The increased productivity of employees can be achieved through hyper-automation because it is cost-effective and time-saving. As a result, they can spend more time on creative core tasks instead of non-core duties such as data entry.