Kerala IT News Letter
2021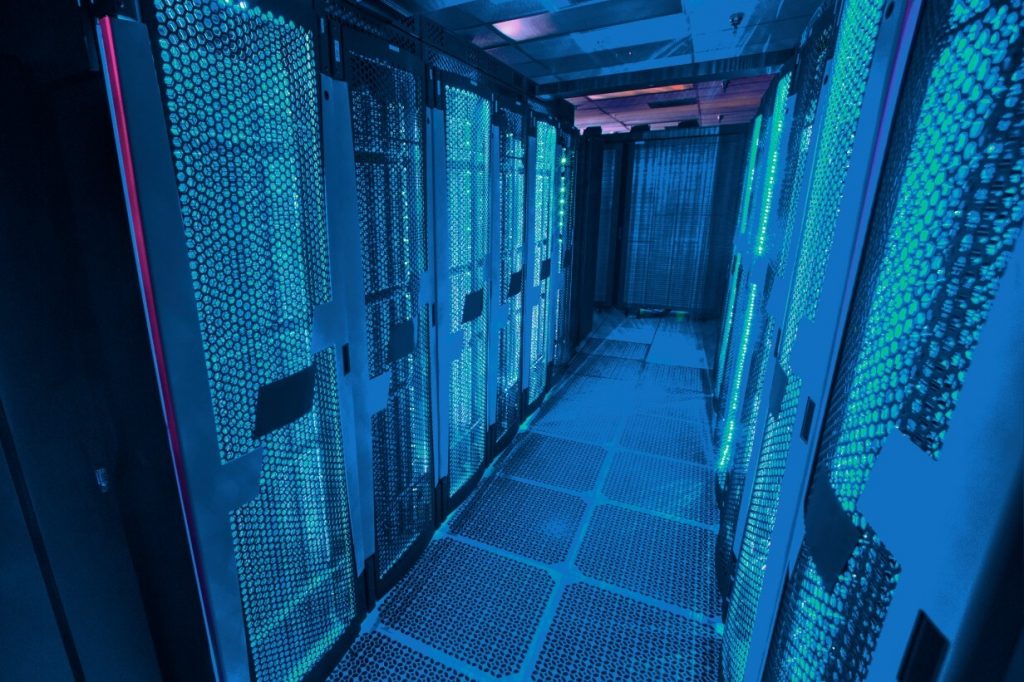 Whether you're using a personal computer, a home network, or a corporate network, your data isn't always secure and needs to be protected.
Small and medium-sized enterprises can store all of their data in a single location that is secure and accessible from anywhere using NAS. One of the most important features of a NAS is its multifunctionality. Small and medium businesses and personal, at-home offices can benefit from it (small and medium enterprises). NAS has grown increasingly popular for home use since it allows you to store all of your images, movies, music, and documents in one place and access them from anywhere at any time. NAS has evolved into a data storage asset in the professional world. The corporation grants access to NAS devices for backup, recovery, and sensitive data access based on employee credentials.
Let's look at some of the greatest NAS devices available right now.
1. Synology DS920 NAS
The Synology 4-bay NAS DS920 has a 4-core processor that speeds up file indexing by 15.5 percent, photo indexing by 24 percent, and internet response by 133 percent. This NAS device comes with 4 GB of RAM that can be upgraded to 8 GB.
Features:
There are two built-in SSD slots for SSD drives, which boost system input/output and application speed 20 times.
Scalability: With DX517, you may connect up to 9 HDDs. module for expansion
With block-level incremental backups and cross-deduplication, multiple backup versions can be saved.
The Synology 4-bay DS920 NAS is the finest solution for small and medium-sized enterprises looking for data backup and protection. Even businesses in need of scalability can use an external Synology DX517 to handle ever-increasing data volumes.
2. WD My Cloud EX2 Ultra
The WD, My Cloud EX2, is a high-performance NAS with several RAID options for data backup and protection. RAID 0 for improved speed, RAID 1 for data mirroring, and JBOD (Just a Bunch of Disks) for non-RAID configurations are included.
Features:
Sync files across all of your PCs automatically.
256 AES Volume Encryption is used to protect your files across the network.
Backup in its entirety: The operating system, applications, settings, and individual files are all backed up by Acronis True Image.
It may be used for backup at home and in mid-sized businesses thanks to the data redundancy feature—AI-based data protection guards against ransomware and malware threats.
3. QNAP 4 Bay TS-451D2
The QNAP 4Bay TS-451D2 NAS provides ample household and small business use capacity. Because it has a 2.0 GHz dual-core processor that can be upgraded up to 2.9 GHz, business users or small companies can connect locally or remotely for seamless access to work files. Files can be saved, shared, and archived by users.
With 4K HDMI 2.0 direct streaming and output, home users can enjoy a high-quality entertainment experience. You can connect your existing cloud storage with third-party cloud storage connectors.
Features:
Virtual machines and containers can be used to execute a variety of applications.
The private cloud supports account protection, IP restriction, verification, and two-step encryption.
QuDedup technology prevents data duplication before it is placed on the NAS to conserve storage space and bandwidth.
4. Netgear 4-Bay ReadyNAS
The Netgear 4-Bay ReadyNAS has many features and can store up to 48 terabytes of data (4-device bay). It has a quicker access speed of up to 200MB/s read and 160MB/s write, and it can handle full HD 1080p video.
Features:
Antivirus software that protects against viruses and malware in real-time.
For better read/write activities, it has a 1.4GHz quad-core processor and 2GB RAM.
SATA hard drives and SSDs are supported (hard drives)
Despite being suggested for personal use, it is ideal for small office networks because of its extensive feature set and inclusion of modern technologies such as RAID, SSD compatibility, and the BTRFS file system.
---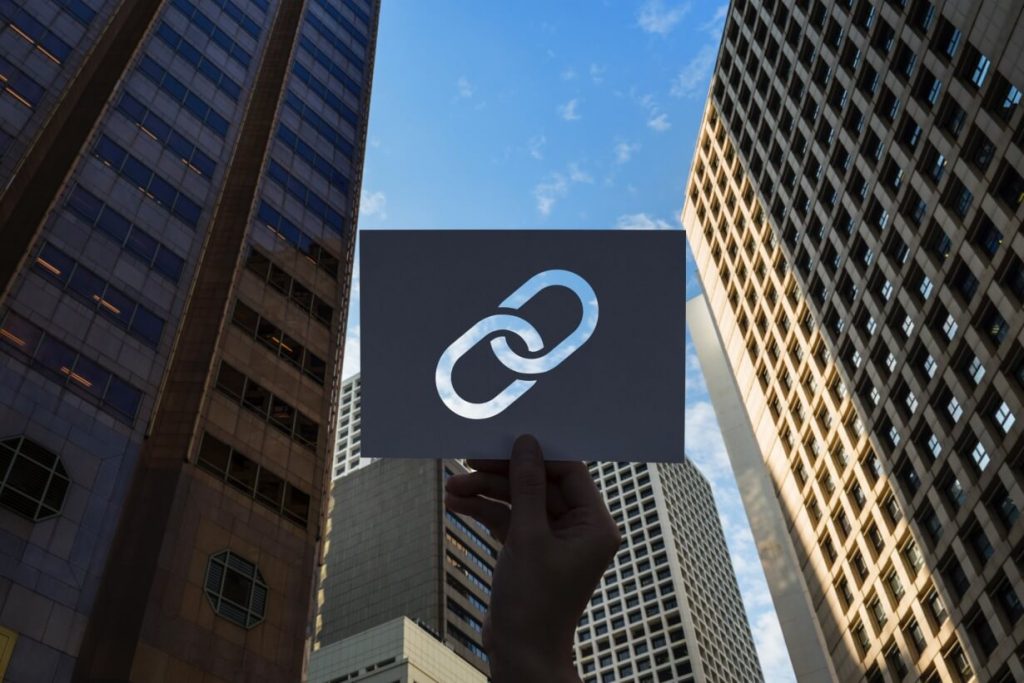 The IT industry is constantly challenged with new threats, from malware infecting endpoints and servers to coordinated attacks affecting entire networks.
Each type of attack on the IT system necessitates a unique response and plan. This typically causes businesses to invest extensively in securing their vulnerabilities – the bigger the quantity and variety of vulnerabilities, the greater the security expense.
Not all businesses can afford to cover all of their cyber security perimeters. As a result, many businesses take the (wrong) approach of safeguarding themselves to the extent that their budget allows. They also expose susceptible areas to very serious risks, whether knowingly or unwittingly.
Unified Threat Management, or UTM, has long been a solution for companies who lack the resources – expertise, personnel, money, and so on – to secure all of their sensitive regions. UTM protects against all known sorts of threats, including malware (viruses, worms, spyware, and so on) and network attacks (denial of service, phishing, SQL injection, etc.). The ability to combine performance, security, and compliance capabilities in a single installation dramatically simplify security administration for network administrators, cutting the expenses of protecting a company's IT infrastructure.
UTM systems have grown over time to go beyond the capabilities of small businesses with limited resources. And huge corporations began to see them as attractive ways to cut costs. This is how the acronym NGFW (next-generation firewall) was born, which is nothing more than a UTM solution repackaged for business networks.
Let's look at what the major vendors of this form of security solution have to offer without further ado.
1. FortiGate NGFW
FortiGate is a next-generation firewall that has all of the characteristics of a UTM, including content filtering, antivirus, email filtering, web filtering, and email control. It is a highly recommended solution for enterprises that fit the criteria of being a small or medium-sized business that faces significant risks or handles highly sensitive data and requires a deep scan of every packet that passes through its network. The FortiGate firewall has high-performance security processors that improve network performance while defending it from cyber-attacks. While FortiGate is a good fit for small businesses without professional IT security employees, its CLI commands are difficult to understand and are not recommended for beginners.
2. Sophos UTM
Sophos UTM is a modular security management appliance with an intuitive UI that makes it simple to create policies to limit risks and attacks. It also provides clear and complete reports that include everything needed to analyse and improve a network's security posture. Users of Sophos UTM praise the benefits of centralised integration for easier management and a high update frequency, which gives them peace of mind that no new threat will strike the network before it is protected. Furthermore, firewall and VPN configurations are simple and easy. In conclusion, Sophos UTM is a fantastic choice for those searching for a simple and effective UTM solution that puts together what is needed to defend networks for enterprises with limited IT security budgets.
3. Cisco Firepower NGFW
Small and branch offices and high-performance data centres and service providers can benefit from Cisco NGFW firewalls, which feature advanced threat defence capabilities. These appliances come in various configurations, including virtual versions for cloud infrastructures named Firepower NGFW. Next-generation intrusion prevention systems (NGIPS), security intelligence (SI), advanced malware protection (AMP), URL filtering, application visibility and control (AVC), and flexible VPN capabilities are among the Cisco NGFWs' advanced threat defence features. Compared to UTM systems for more limited situations, the costs of Firepower NGFW appliances are high. Those who use them in sectors that handle extremely sensitive data, where a security breach can cost millions of dollars, argue that their pricing is a bargain.
4. Barracuda CloudGen
Barracuda CloudGen is at the heart of Barracuda's Total Threat Protection strategy. CloudGen UTM provides a web interface for easy administration as well as free cloud-based centralised management. Firewall, application control, intrusion prevention system (IPS), antivirus (web, mail, and FTP in proxy or single-pass-through mode), gateway-based URL filtering (also in proxy or single-pass-through mode), SSL interception and inspection, web proxy with caching, unlimited site-to-site and client-to-site virtual private network (VPN), and spam filtering are some of its main features.
Barracuda's UTM appliances come in various sizes, from small PCs to huge 2U rackable appliances. There are additional virtual appliance versions for VMware, Microsoft Hyper V, KVM, Citrix Xen, and Open Xen and cloud service versions for AWS, Microsoft Azure, and Google Cloud Platform.
---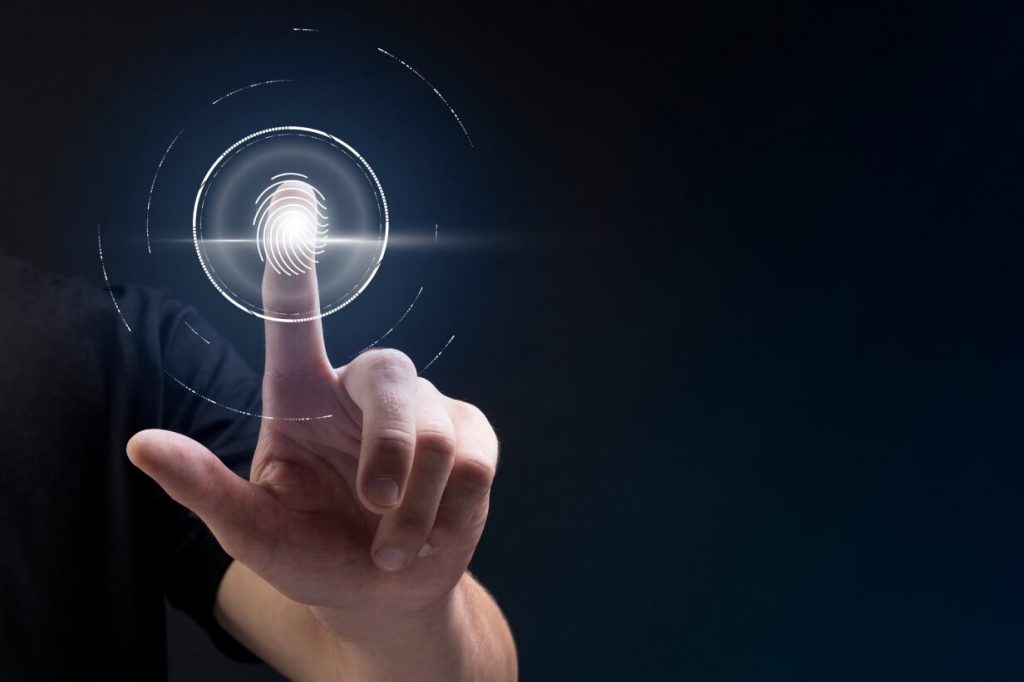 Biometric technology is increasingly becoming ingrained in people's daily lives worldwide. Many of us use biometric authentication regularly due to mobile device integration. Medicine, finance, marketing research, and various other industries that require personal identity will all benefit from biometric trends in the future.
Biometric Security in The Future
A lot of biometric services are now being developed and tested. However, these biometric technologies will be widely used in a few years. Plastic cards will soon become obsolete, and fingerprint scans will become standard practice. The public perception of biometrics appears to be a concern. You have fingers, eyes, and a face, as everyone knows. On the other hand, open biometric data is only the tip of the iceberg. Experiments on every potential trait are underway, from monitoring your heart rate to implanting chips under your skin to inspecting ophthalmic veins, the list goes on.
Simplicity is going to be the key to biometric security in the future. The simplest technique to provide a high level of protection is to improve modern methods. You can, for example, scan a 3D image of a fingerprint and examine every detail.
Biometric identification technologies are evolving rapidly, and it is challenging to predict what they will look like in a few years. One thing can be assumed with certainty: passwords that are difficult to use, modify, and remember will stay a thing of the past.
Biometric Technology's Most Recent Advances:
Tools for Verification
In the usage of authenticating devices, there are two main biometric trends. The first trend is multimodal biometric authentication, in which numerous biometric technologies are employed simultaneously rather than just one. Using a personal device as a biometric access token is the second option. A camera and a microphone are standard features on all current smartphones. Many include a fingerprint scanner; for example, Samsung's flagship device has an iris scanner.
Single Sign-On Biometric Services
Biometric single sign-on technology allows users to access all authorised IT resources and systems with a single identification. The user needs to submit authentication data by doing the actions that correspond to the techniques used: placing their finger on the reader, passing through facial recognition, or saying a key phrase that will be selected by voice.
Voice and Facial Recognition
Face recognition technology is rapidly evolving. Mobile phone authentication and identity definitions in congested locations are the primary trends for 2021.
The integration of voice control devices into automobiles is one of the most recent biometric advancements in speech recognition. Such devices will use a human voice to manage most of the car's functions, removing the need for buttons, knobs, and switches.
Technologies for Mobile Biometrics
Biometric device development trends point to a large reduction in this device and improved simplicity of use. The active use of smartphones with pre-installed sensors is connected with the growth of the mobile biometrics market segment.
At the same time, biometric characteristics will be utilised for authentication not only to unlock mobile devices but also to organise multi-factor authentication and quick confirmation of electronic payments.
Biometric Solutions Based On the Cloud
Biometric identification is progressing at the same time that cloud services are progressing. Modern technical solutions attempt to integrate many parts into sophisticated solutions that meet all of the client's needs, not only those related to physical security. As a result, merging cloud services with biometrics as part of multi-factor authentication devices is a step that is both timely and forward-looking.
---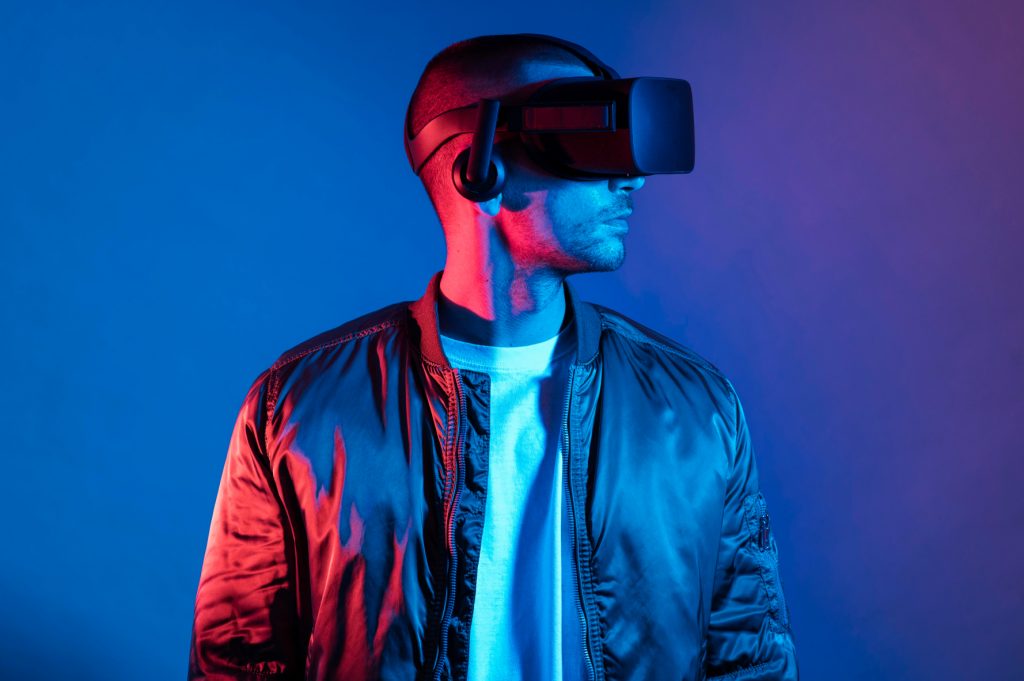 Technology has been accelerating at unfathomable rates in the recent decades compared to the documented history of more than 3000 years. The digitaal revolution has even the latest generation by surprise with innovations. From the internet that could send only text, to image-intensive searches, to video calling and video content dominating the social media platforms and other digital platforms, we have come a long way. It is only natural to wonder what's next.
Metaverse has gained traction in the recent months following Facebook's name change to Meta. But, the race for the monopoly in Metaverse started way back, at least 5-6 years ago when Facebook bought Oculus VR. Metaverse has been eyed by the world's top tech giants for years now. Now, let's understand what the metaverse actually is.
Metaverse, simply put, iis the next level of internet connectivity we are going to experience. It is a manifestation of reality inside a virtual world. If you can't comprehend it, try watching the movie Read Player One. Metaverse will create one or more virtual worlds of the creator's design where the users can interact with others on a whole different level.
This has various applications across all sectors we know of. Friends no longer need to video chat, or plan a reunion. They can all meet up in the virtual world of their design and play games where you are present in your entirety in a virtual world. Work from home doesn't need to be that anymore, it can be work from a virtual office where productivity and progress of their employees can be monitored. Video chats and video meets will be rendered useless when they can actually meet in private virtually whilst sitting at their respective homes.
There are no limitations to what metaverse can be; except for our imagination. A correct definition hasn't been coined yet and the precise objectives have not been mapped yet either. But, the popular opinion and end goals can be described earlier. Metaverse, in the future, can be:
? A live, interactive world without pauses, end and reset.
? Extended to both physical and digital worlds, private and public networks, et.
? A place where digital assets can be transferred across digital platforms.
There have been debates about the identity of the users throughout these metaverses. Even though having a single identity across these platforms will have better practical applications and convenience in the long term, but, the tech giants in the metaverse race are not likely to comply with that. As each of them requires a unique identity system exclusive for them to have a competitive advantage.
There are multiple tech giants such as epic games, Facebook, Microsoft, Amazon, etc. eyeing the potential $800 billion industry. Facebook has come out with a major statement with the name change of Facebook to Meta that it is going all in on the idea. It can't be predicted so as to who will win in the end. But, one thing is for sure. Metaverse is closer than you think and the future is bright for metaverse.
---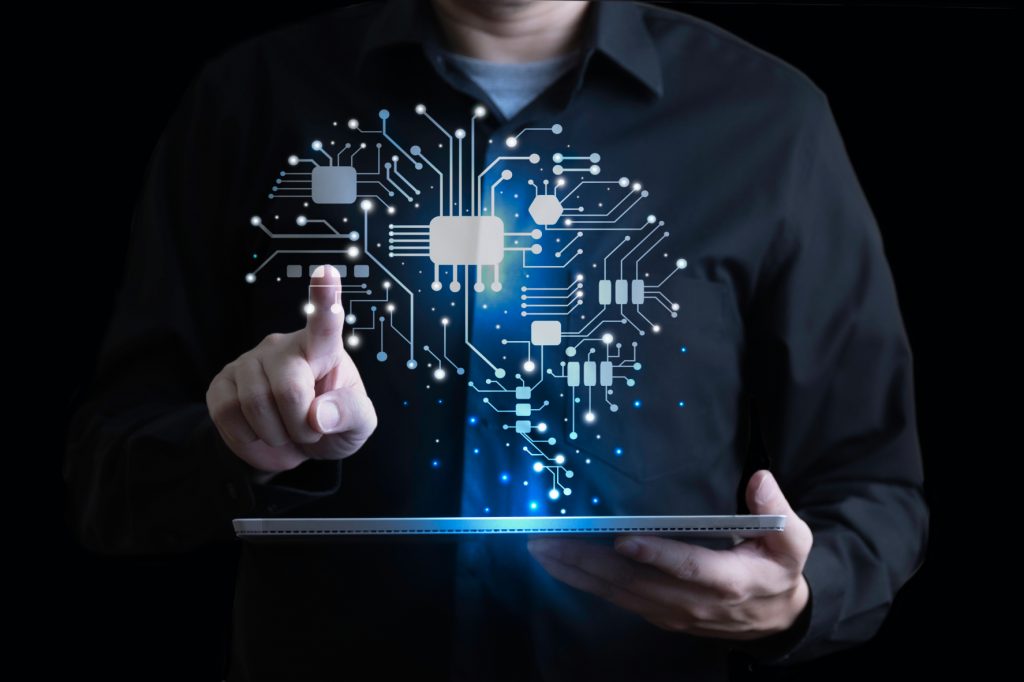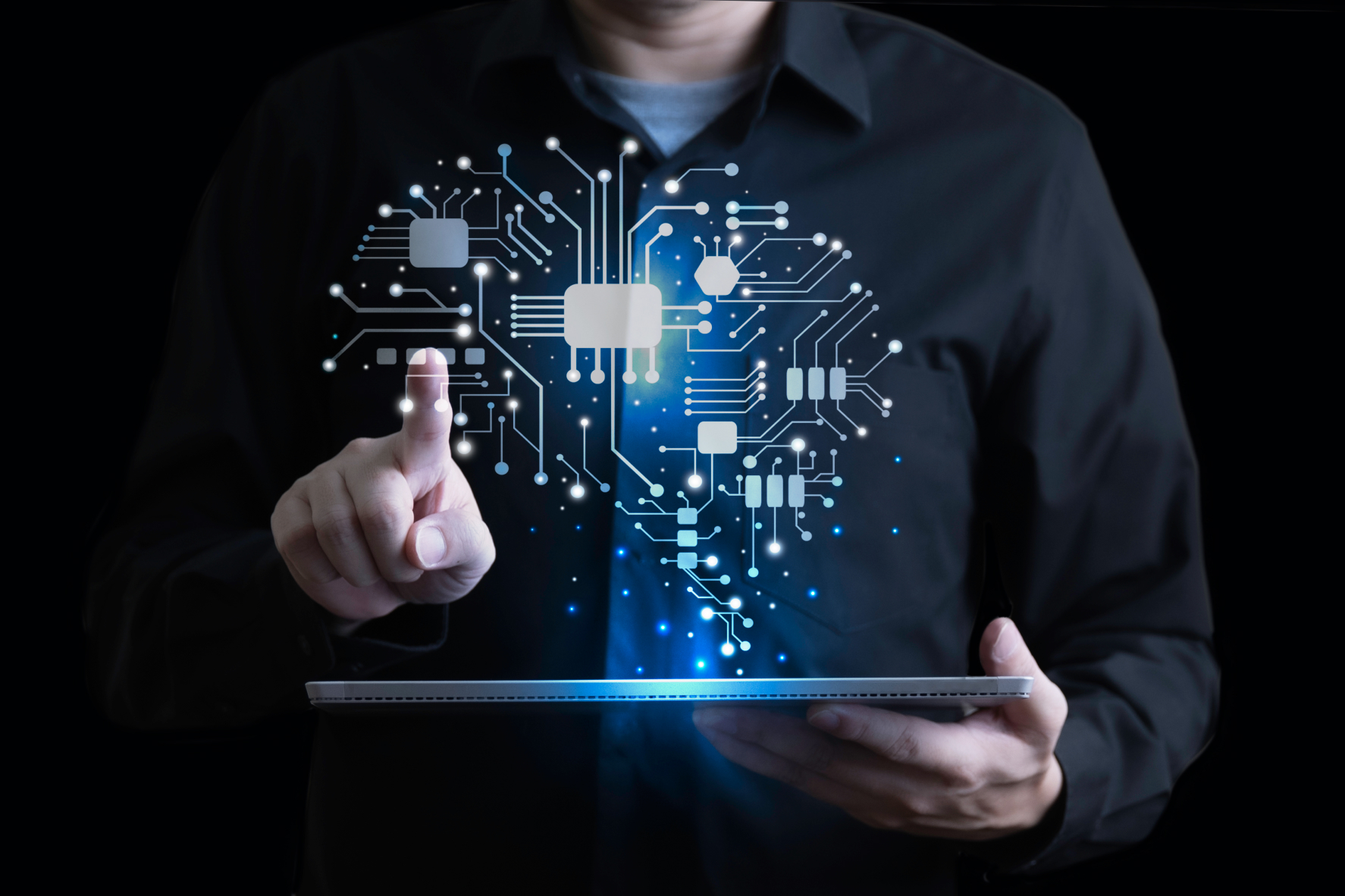 The field of AI has had a stellar bull run for the past few years taking over all of our lives. AIs are currently running the world from cloud servers and centralised servers. Is this about to change? But what next?
Edge is the new face of Artificial Intelligence, but this is not a groundbreaking, revolutionary idea. It's as old as AI but it's currently gathering steam. This is because almost all the present machine learning models and AI uses terabytes of data after accumulating it all in a centralised storage space; the cloud. Coming to think of it, the system is very inefficient. Let's analyse this further.
Suppose you have a manufacturing unit of some product. The unit is tech-savvy and automated. Each sensor data from the manufacturing unit has to be collected and sent to the storage space which can be either local or in the cloud and response has to be sent back. When a single mistake can cost you much money in the manufacturing business, being able to stop errors from happening a second earlier can be huge. If the data collected by each sensor can be analysed there itself, you can save a lot of time and money.
This is the basis of the Edge. The edge is a localised end point where data can be generated and computed from a device or a sensor. This has huge applications in multiple sectors across the world. This can be the solution to the privacy problems we have been having with the tech companies. Implementing the Edge can mean that no user data is transferred, collected or communicated within channels. It will also be revolutionary in the self-driving car segment where faster computing can mean the difference between life and death.
However, it's easier said than done. The proof of concept is solid, but, implementing it in the physical world; that's another challenge on its own. The technology is far from feasible at current stats, and it will take years to create enough traction. Major leaders in the sector are focusing on building lightweight edge solutions that can be used at low latency and deployed soon. Major investments are required in R&D to develop the technology and infrastructure required for the Edge.
Then there's the issue of security. Cybersecurity risks, in such models, are higher than normal, due to the impact it can have in the physical world. As the Edge is being monitored and functioning through several workflows, a centralised security system is out of the question. This can pose more threats in the form of cyber attacks on localised platforms. So, technology today is at a crossroad; performance or security.
The transition to the Edge is going to be gradual but inevitable. It is advised for companies to start implementing Edge on to their non-critical AI systems and monitoring the progress, the strengths and the challenges. However, regardless of the way ahead, the future is bright for the Edge and will be utilised to a much larger extent after mass adoption of the tech in the coming years.
---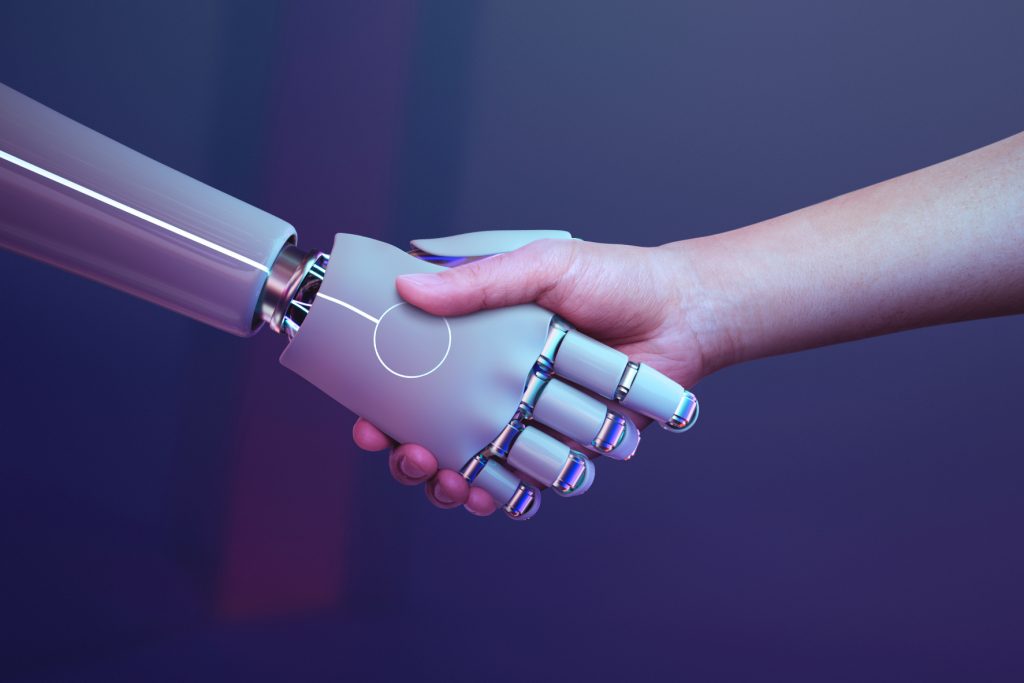 Robotic Process Automation is a convenient and necessary field in the digital age. What makes the area and technology unique is that it helps to eliminate recurring tasks that required a lot of workforce and person-hours in the past. This means that the human mind and focus can be redirected to more complex problems leaving menial tasks for machines to do. This increases the overall productivity of the employees and the company.
RPA is growing at a rapid pace and can take over any industry. The true value of the RPA can't be fathomed as it allows humans to do more creative, problem-solving, customer-related tasks rather than repeating the same functions for the nth time in a day. It also drastically reduces the cost of operation in the long run. It may seem that the one-time investment is greater than the salary of the employees. But it all works out in the long term, and RPA requires minimal maintenance, whereas salaries constantly drain your pocket.
Even in customer relations, RPA can be implemented. RPA driven chatbots have already started to handle customer queries and answer them. There is an added advantage over the human element because these bots can process more than one query at a time if fully functional. However, the technology isn't as advanced (yet) to replace a human. However, Gartner predicts the overtaking of customer relations by RPA tech soon.
One of the major advantages of RPA is that it reduces the scope and margin of human errors drastically. Humans inherently lose efficiency while repeating tasks, and this is a problem for companies. Human errors can cost lots of resources and time for the company. But instead, companies can invest in RPA for completing recurring tasks with minimal to no mistake.
RPAs have a lot of potentials to increase customer service and save millions of dollars for the company. Implementing RPA systems in your business model can boost the Net Promoter Score. The Net Promoter Score is a metric that tells whether your customers are likely to recommend your products and services to others. RPAs help customer relations faster and allow employees to build more valuable relationships with the customer, ultimately boosting your NPS score.
When it comes to a business, the customer is king. Building a good customer experience is the key point of any business. RPA allows you to do just that. It takes care of all of your boring, repetitive tasks and lets you deal with the stuff that matters. You can define the parameters, specify the rules, and allow the machine to perform repetitive tasks. It also reduces human error in such studies, saving money and time for the company.
RPAs are the future, and it is likely to be implemented in almost all sectors in one form or the other. RPA market size is continuously growing and is predicted to reach 13 billion dollars in 2030.
---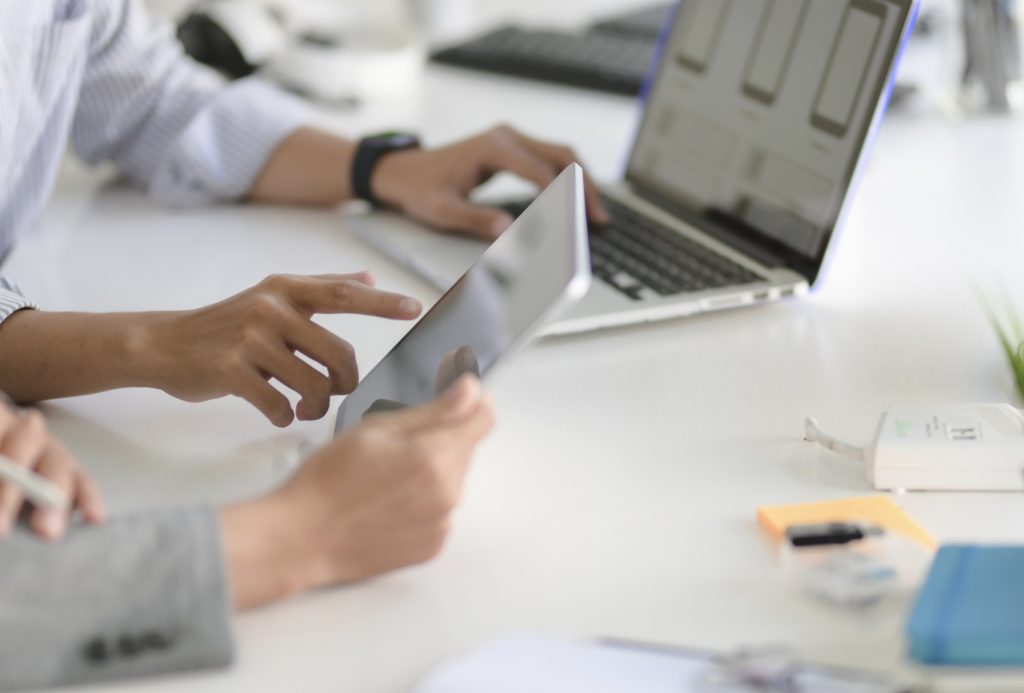 Internet of Behaviors (IoB) has recently gained traction but has been in the works for nearly as long as the onset of AI. The recent years have witnessed the utilisation of data we have never seen before. With the use of the right tools and the method, data can be utilised to study the past, control the present, and predict the future.
The Internet of Behavior goes a step ahead of the Internet of Things, which aims to connect different devices to gather and assimilate new data points. The internet of Behavior dives deep into the user's life, much more than the user data from using a specific app. A device, like your mobile phone, can track your whereabouts at any point in time. But, when it links to your laptop, voice assistant, cameras, call history, call patterns, etc., they get to know much more than that, including your likes, dislikes, purchases, political inclination, etc.
IoB is a culmination of three distinct fields: technology, data analytics, behavioural science. Companies using IoT to know more about us by accumulating data can try and change our behaviours.
Let's take the example of a health-related app or food delivery app. Suppose the smartphone can track what you eat, when you sleep, your blood sugar levels, pulse rate, etc. In that case, the app can give out notifications and alert you of critical conditions and also find modifications in your lifestyle that is more healthy.
Your food delivery app can suggest what you may like and offer discounts concerning your earlier orders. Companies using IoB use it to achieve their goals, which is getting you to purchase products and services.
We can't identify IoB as problematic right away. It is, in fact, the key to the personalisation of goods and services, which is inherently good for the consumer. But, the unlimited data we provide to such companies is exponentially growing. It is calculated that by the end of 2023, about 40% of the world population, which will be more than 3 billion, will be tracked digitally and offered services and goods to influence how the world behaves.
All of this raises security concerns of the highest order. Companies can avail the very private data to the users and use them to analyse us. This is concerning because of the lack of enough rules, legality or structure to monitor such activities. Privacy concerns in the digital age remain a grey area left untouched due to the lack of clarity in what constitutes private information.
IoB is a very powerful tool with limitless potential for good and behavioural change. The possibilities are ever-growing, and life's easier because of it. In the coming years, we can see a lot more development, great products and services based on our likes and dislikes, and personalisation coming into the field. IoB can access data, create knowledge and use it with wisdom.
---
Why is Blockchain Technology the Future?
Blockchain technology, described as the most promising technological innovation since the Internet's creation, provides a meddle-proof and permanent data storage system, as well as clarity in digital applications. This new technology can disrupt industrial sectors by providing faster, more secure, and transparent transactions.
To build expertise in this confidential and secure technology, the government of Kerala started an initiative named Kerala Blockchain Academy that is managed by the Indian Institute of Information and Technology and Management – Kerala. They provide Blockchain developer programmes and Blockchain training in a variety of disciplines that aid professionals in reaching their goals.
This government-run initiative organized a two-day conclave, 'BlockHashLive 2019', in collaboration with Allianz Technology, India. They predicted in this conference that Kerala would create 20,000 blockchain professionals over the next two years, ushering in a tremendous change in India's blockchain technology.
Blockchain is claimed to be the future because it offers security and smart data transfer, decreases the risk of hacking and data tampering, and provides many more benefits to various industries. Mentioned below are a few areas which will have the most effective use of Blockchain and Blockchain development in the future.
Banking
Banking processes like encashing a cheque or updating the statement, which generally takes several hours, will take less time if Blockchain technology is used.
Healthcare
The healthcare sector can utilize Blockchain to securely keep patient records like prescriptions, medication, etc. that will improve the security of the data. Voting
Voting will see an increase in the accuracy of counting and a reduction in the possibility of misunderstanding if blockchain technology is used.
Cryptocurrency
Another well-known use of Blockchain is its use in Bitcoin and other cryptocurrencies. There has been a huge surge in this field as several top companies started accepting cryptocurrencies.
Web Server
Data security is crucial in a web server. Each block of a Blockchain acts as a node and participates in the request-response cycle of a web server.
Final Words
Everything is safer with Blockchain, from money transfers to private storage of data. This makes Blockchain the technology of the future.
---
What are the most significant challenges faced by Data Analytics?
Effective data analytics techniques have become a very important deterministic factor to determine who will thrive in the business. Kerala Data analytics is being used by many companies to increase their profit margin and determine various patterns in sales. However, there are certain obstacles and challenges faced by data analysts. Data analysts in Kerala are working on determining the challenges and finding an effective solution. The most significant challenges faced by them are:
Budget issues
Data analysts not only need to work in the present but also have to think for the future in a very viable manner. Balancing these needs requires them not only to take ownership of the present but also to come up with a comprehensive strategy for the future. However, in many companies, data analytics and data fall under the same section as IT and do not get separate budgets. Due to this, data analysts aren't able to invest more in tools and specialised skills.
Burgeoning data
As the amount of data an organization is collecting is increasing over time, data analytics might become an arduous process. Without the right strategy in place, this process of collaborating on projects, collecting relevant information, and generating regular reports can easily go awry.
Quality
Data is considered to be the lifeblood of an organization or business. Hence, if the data is not of high-quality, the decisions taken as per the data will be negatively affected. The access to vast amounts of data that comes from different sources often comes with different formats and quality and this is one of the major challenges faced by data analysts when it comes to streamlining analytics.
Overcoming these challenges might be a bit of a task and a little bit time consuming but the benefits of data analytics are tremendous and worth all the time spent over solving these challenges. You should focus on improving your organization today and consider it as a huge investment in a data analytic system.
---
Most Common Mistakes to avoid while performing Data Analysis
As the amount of data and facts generated each minute is increasing exponentially, businesses need to extract useful insights from them. Data analytics Kerala is in very high demand right now. Many professionals are trying to pave their career towards data science. Many skilled data analysts in Kerala are perfect at their work, however, these are the few most common mistakes they should avoid in any case:
Overfitting
It tends to happen a lot during the analysis process. The curve produced by the model might seem to be predictive, however, it is only because the data fits the model. The failure of the model might become apparent, but when the model is compared to future observations, they might not be so well-fitted.
Sampling Bias
It occurs whenever a non-representative sample is used. This mistake should be avoided because it can weigh the analysis in one particular direction too far.
Focusing only on the numbers
This can have arduous real-world consequences. There might be cases when the numbers might look clean and neat, however, the underlying biases could be economically and socially convulsive.
Disclosing metrics
It can create problems like in the education field, teaching what is on the standardized tests. It is common because a metric is of no use once the subject knows its value.
Chart overload and chart junk
This occurs usually while building a dashboard or even a simple analysis. You need to make sure that everything which is displayed on the screen has a clear purpose and there is no extra stuff to distract or lose focus.
Other common mistakes include cherry-picking, solution buyers, communicating poorly, etc. Data analytics is a very interesting field of study. When you do the process in the right way without making any mistakes, you and the company you are working for will experience huge benefits. You will get great advantages in terms of leads, sales, costs saved, and traffic.
---
May (Kerala IT – May)

---
2019
November (Kerala IT – November/December)

---
October (Kerala IT – October/November)

---
September (Kerala IT – September/October)

---
August (Kerala IT – August/September)

---
July (Kerala IT – July/August)

---
June (Kerala IT – June/July)

---
May (Kerala IT – May/June)

---
April (Kerala IT – April/May)

---
March (Kerala IT – March/April)

---
February (Kerala IT – February/March)

---
January (Kerala IT – January/February)

---
2018
December (Kerala IT – December/January)

---
November (Kerala IT – November/December)

---
October (Kerala IT – October/November)

---
September (Kerala IT – September/October)

---
August (Kerala IT – August/September)

---
July (Kerala IT – July/August)

---
June (Kerala IT – June/July)

---
May (Kerala IT – May/June)

---
April (Kerala IT – April/May)

---
March (Kerala IT – March/April)

---
February (Kerala IT – February/March)

---
January (Kerala IT – January/February)

---