Latest News Updates
September
Cyberpark welcomes Networth Software Solutions
11/09/2021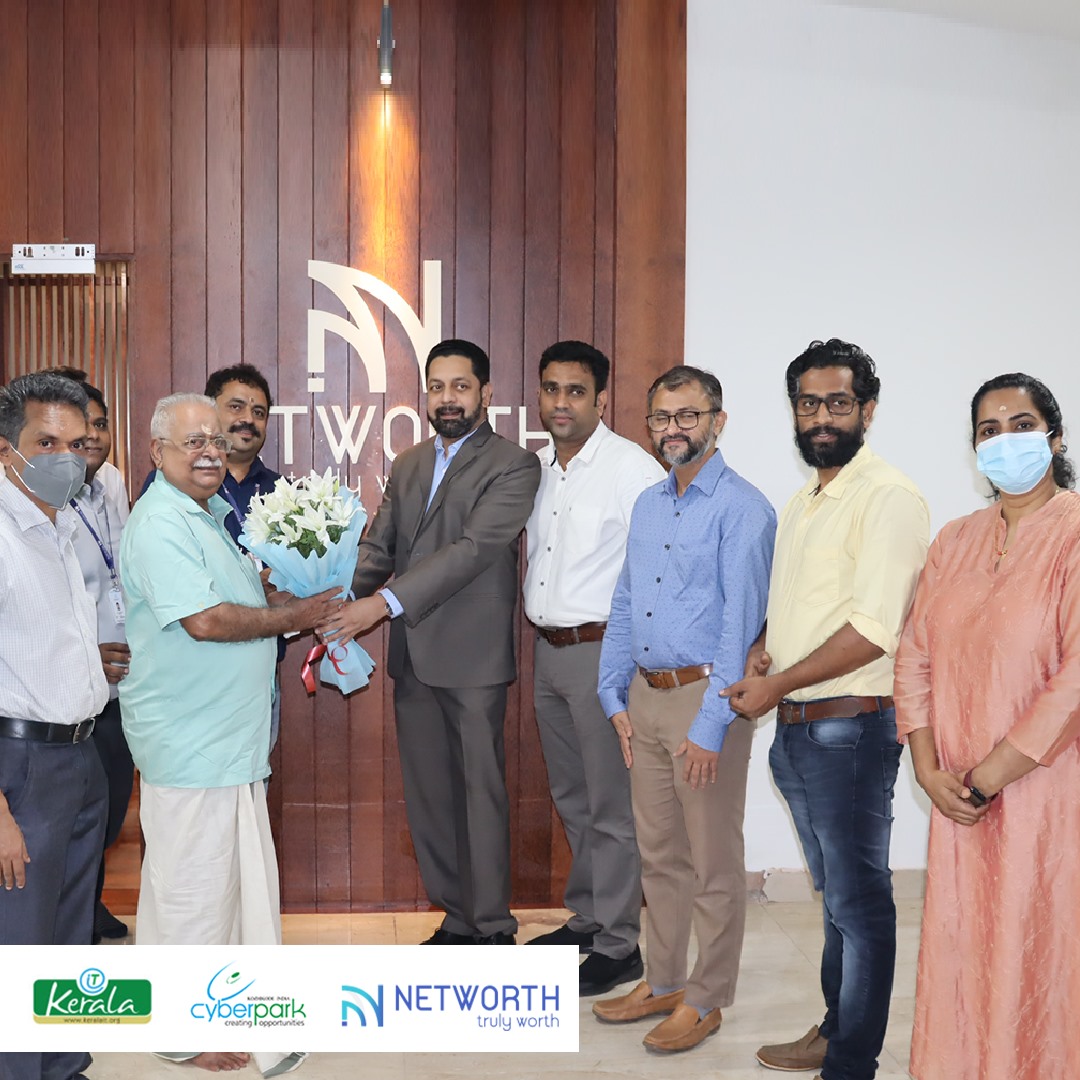 Networth Software Solutions became a part of Cyberpark, Kozhikode. The fintech company provides financial software services and risk audit software. The inauguration of their office is the beginning of a wonderful future that lies ahead.
August
World's first online tailor's gateway launched
30/08/2021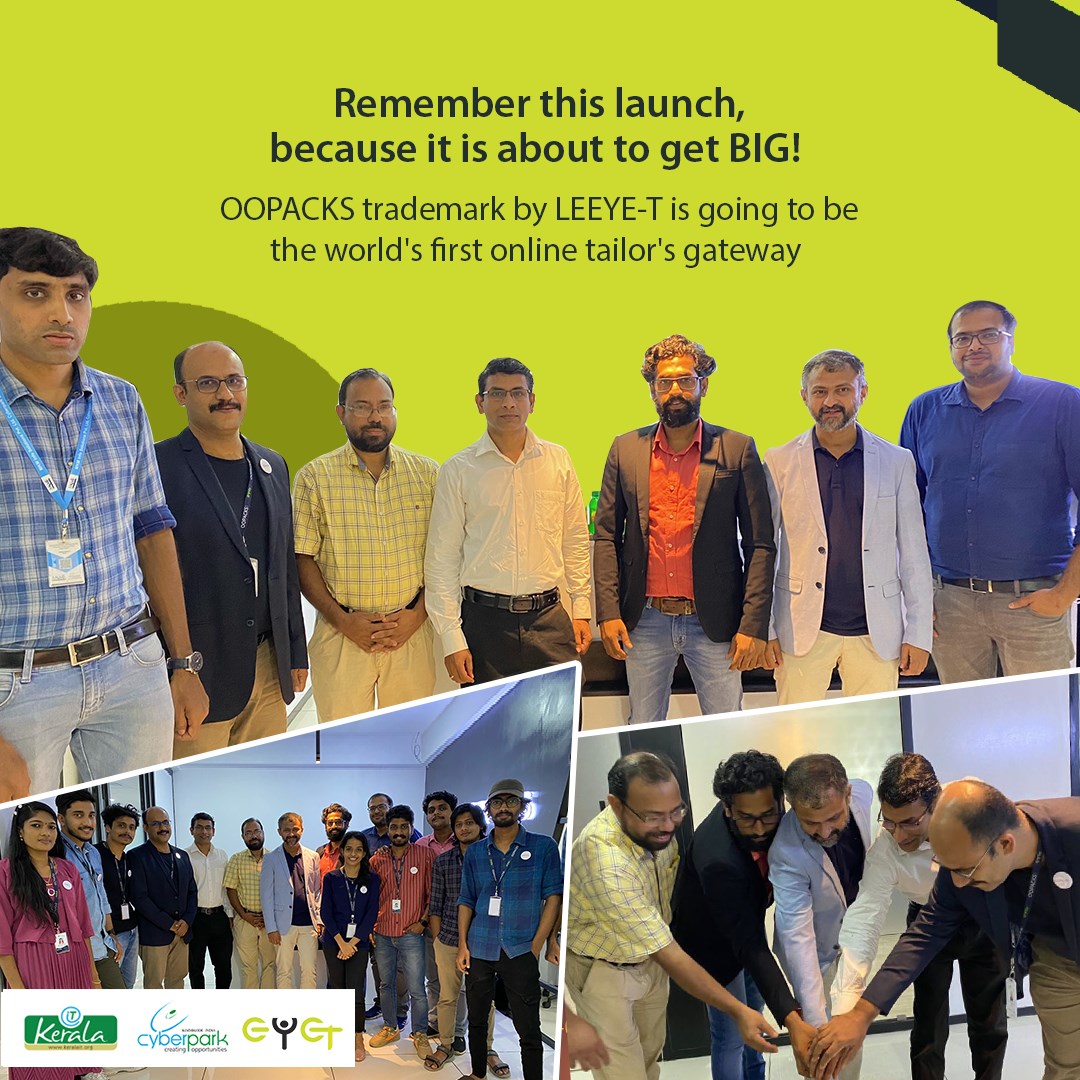 OOPACKS trademark of Leeye-T, launched an innovative project that will revolutionize the way tailoring can be done. Through this online tailor's gateway, measurements for stitching can be done with just a mobile phone camera. The launch event was graced by Mr. CJ Thomas – Superintendent of Customs SEZ, Kozhikode, Mr. John M Thomas – CEO, Kerala IT Parks, Mr. Nireesh C – GM Kochi Metro, Mr. Haris PT – President CAFIT and Mr. Gaffoor, Secretary, CAFIT.
The Department of Electronics and IT initiates efforts to speed up developmental projects
29/08/2021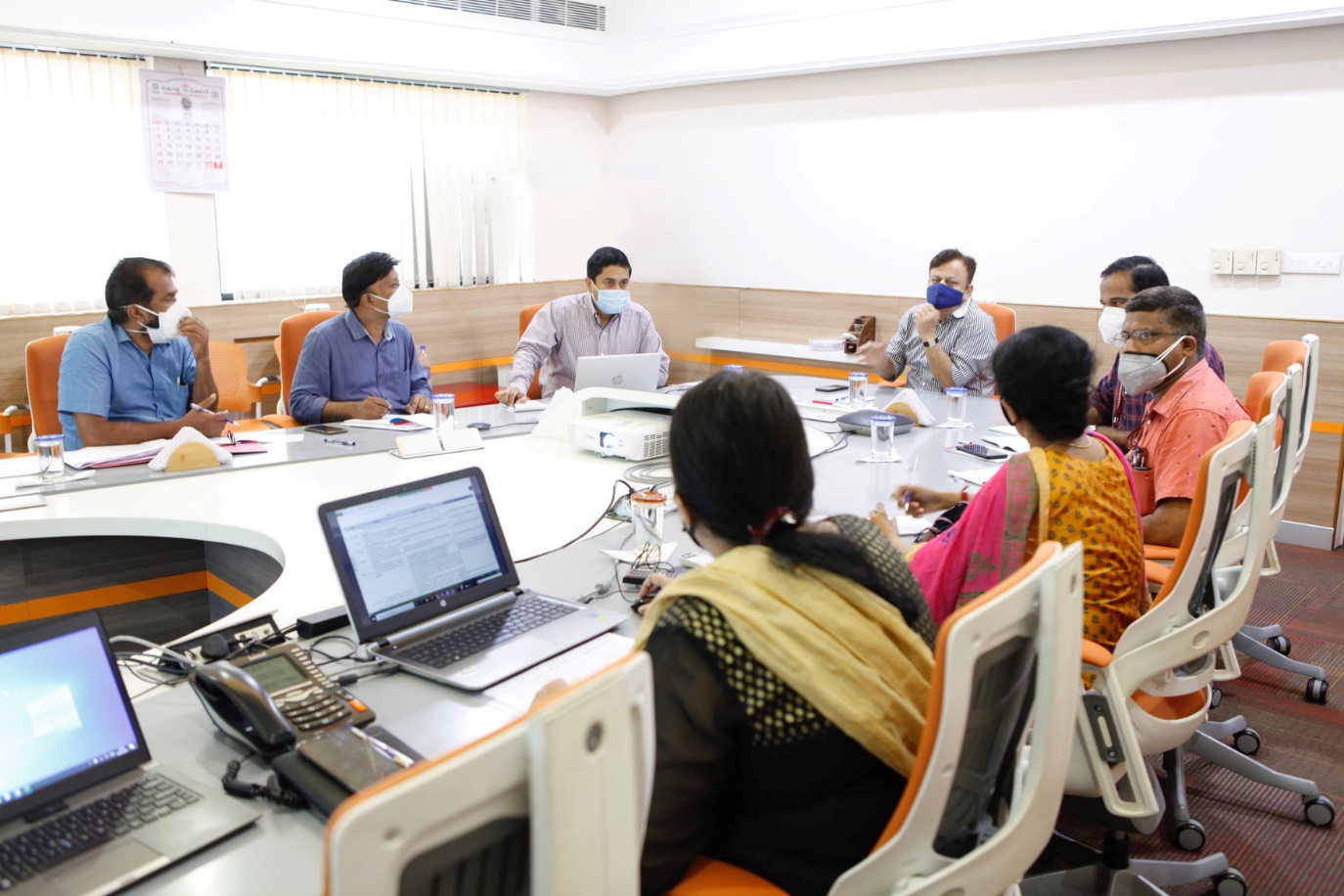 A meeting was held at Technopark, Trivandrum with focus on speeding up the developmental projects that were proposed for the IT parks in the state. With more and more companies being attracted to the prospect of setting up their offices in IT parks in Kerala and the demand for more developments increasing, fast tracking the developmental process is the best option for the future.
Cyberpark welcomes a new General Manager
26/08/2021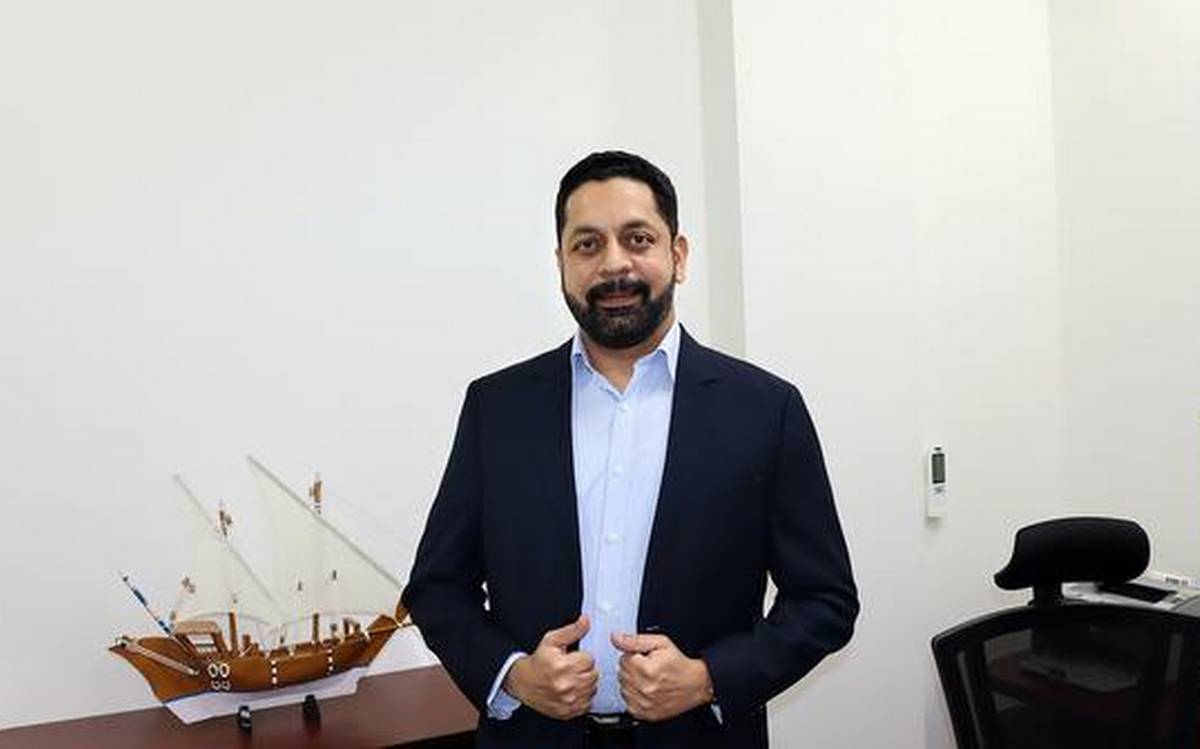 Mr. Vivek Nair was appointed as the new General Manager of Cyperpark, Kozhikode. Hailing from Thrissur, he has huge amounts of experience in top management worldwide and is now all set to lead and represent Malabar's IT destination.
CEO John M Thomas: State's IT Parks to add another 30 million sq.ft. for IT
24/08/2021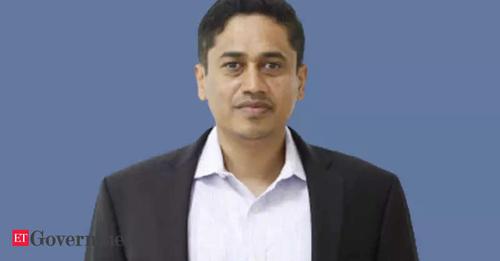 Kerala is on its way to make the IT scene bigger and better. 30 million square feet is under the next development plan as the state recognises the need and demand to make sure that there is enough space to accommodate the technological dreams of techies.
Virtual Inauguration of Employer's Portal, Job Fair and YIP 2021
18/08/2021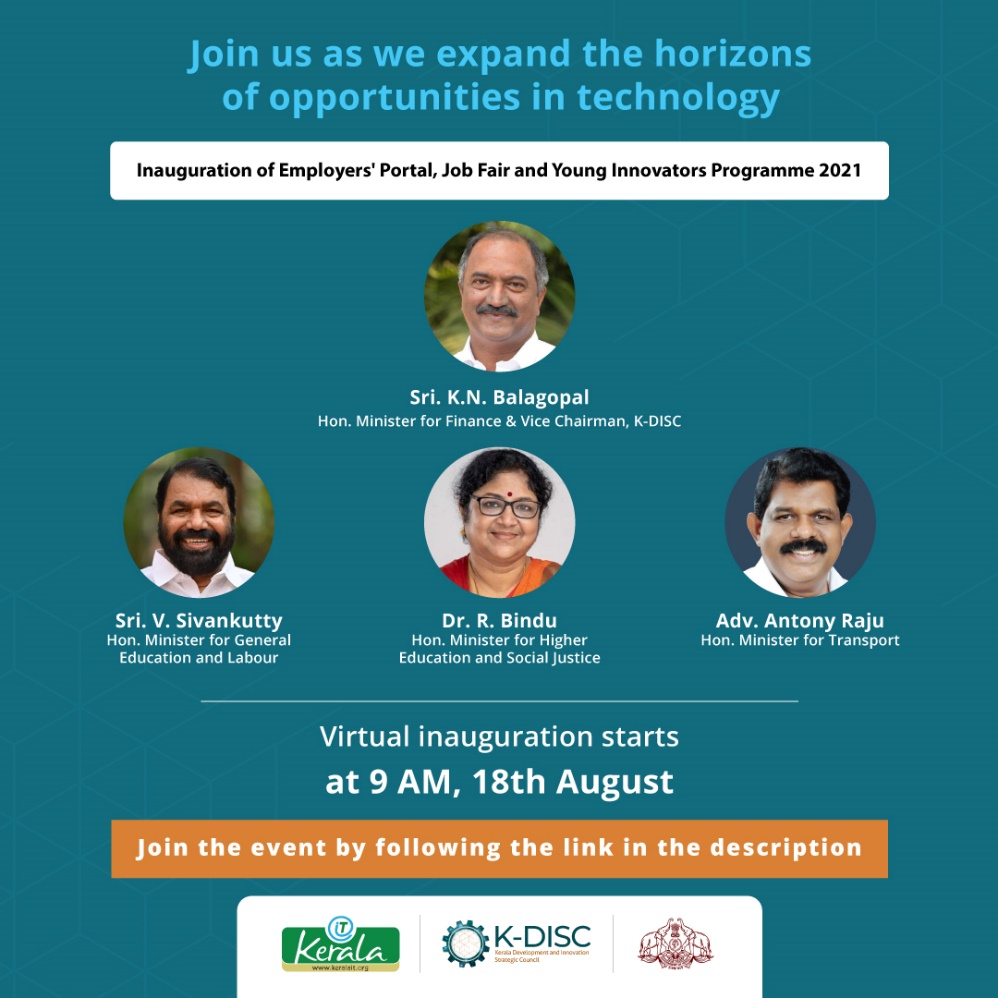 The Employer's Portal is the consequent stage of Digital Workforce Management System that helps to streamline the process of finding employees and helping employers to build the perfect workforce. The job fair and the 4th edition of the Young Innovators Programme were held on the same day.
Hexwhale Interactive joins hands with Cyberpark
12/08/2021
Hexwhale Interactive commenced operations in Cyberpark. The company with vast experience in technology solutions and IT-enabled services inaugurated their office in the presence of Parisons Group Chairman Shri. N.K Muhammad Ali and Empire Group Chairman Shri. KPC Muhammad Kunhi at Sahya Building, Cyberpark.
July
Technaureus brings nature to the office
28/07/2021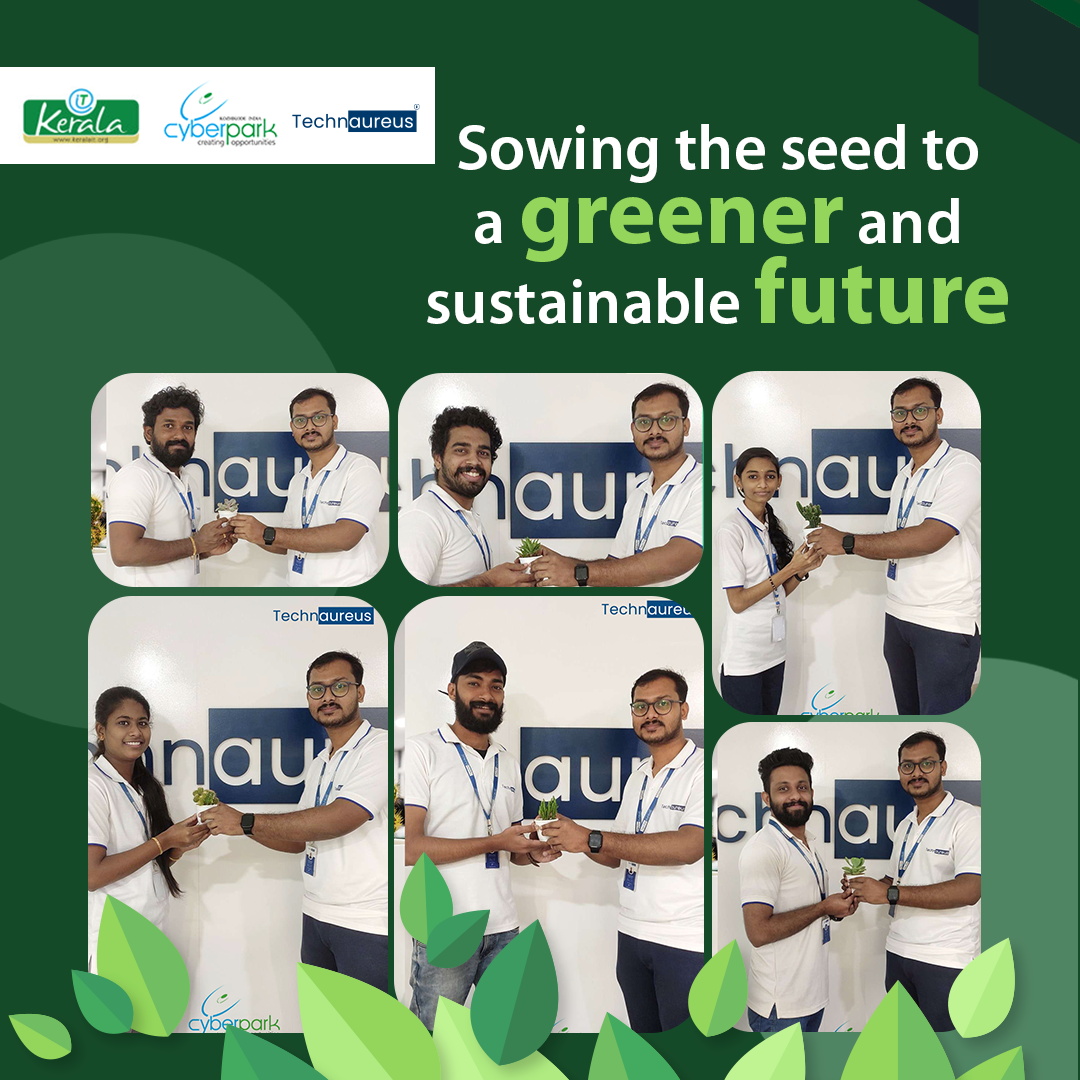 On World Nature Conservation Day, the employees of Technaureus Info Solutions Pvt. Ltd. decided to make their office greener. They decided to add a small plant to each of their workspaces as a reminder to keep our environment safe and green.
June
CEO speaks to The Hindu Business Line
29/06/2021
CEO John M Thomas on the concept of physical space and how Kerala IT is ready to adapt to changes caused by the pandemic
TECHS conduct 2-day vaccination drive at Sahya – Cyberpark
22/06/2021
Technopark Employees Cooperative Hospital (TECHS) conducted a 2-day vaccination drive, along with the support of CAFIT, for the employees of IT companies and their families in the Sahya Building – Cyberpark. The drive was inaugurated by Hon'ble MP Shri M.K. Raghavan.
Cyberpark employees get together to make the campus greener on World Environment Day
05/06/2021
Employees within Cyberpark, Kozhikode got together to plant saplings across the campus on 5th June, World Environment Day. One of the greenest campuses in Kerala just became a little greener.
May
Dr. A. P. Shashikala, Executive Council Member, Cyberpark receives Outstanding Woman Structural Engineer Award
26/05/2021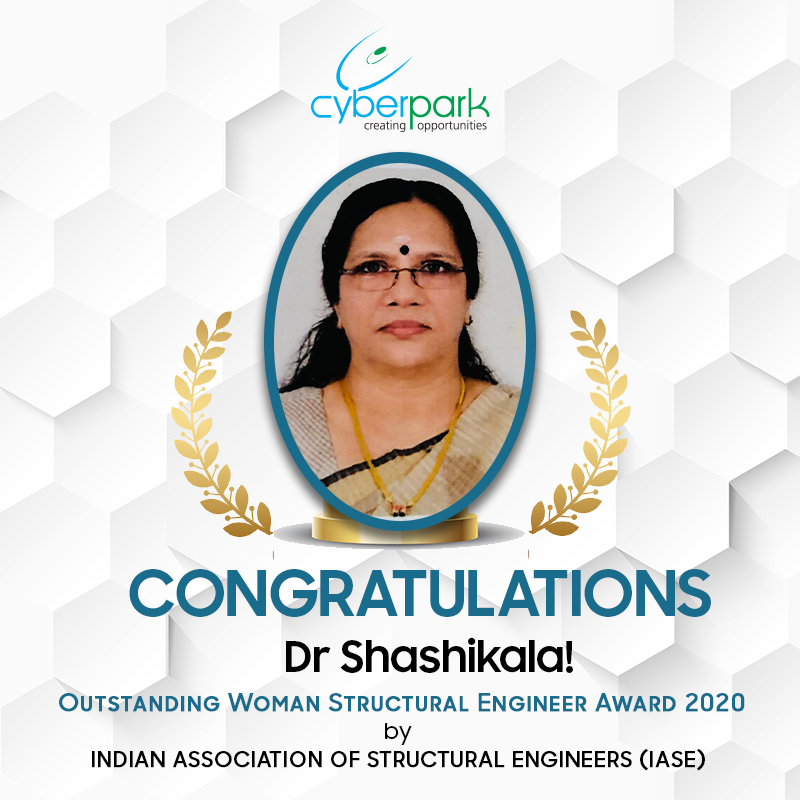 Dr. A. P. Shashikala, Executive Council Member, Cyberpark won the Outstanding Woman Structural Engineer Award which is given out by the Indian Association of Structural Engineers (IASE). The award is given to women engineers for their exceptional work and valuable contributions to the field of structural engineering.
Zinfog Codelabs celebrates its 3rd year at Sahya – Cyberpark
01/05/2021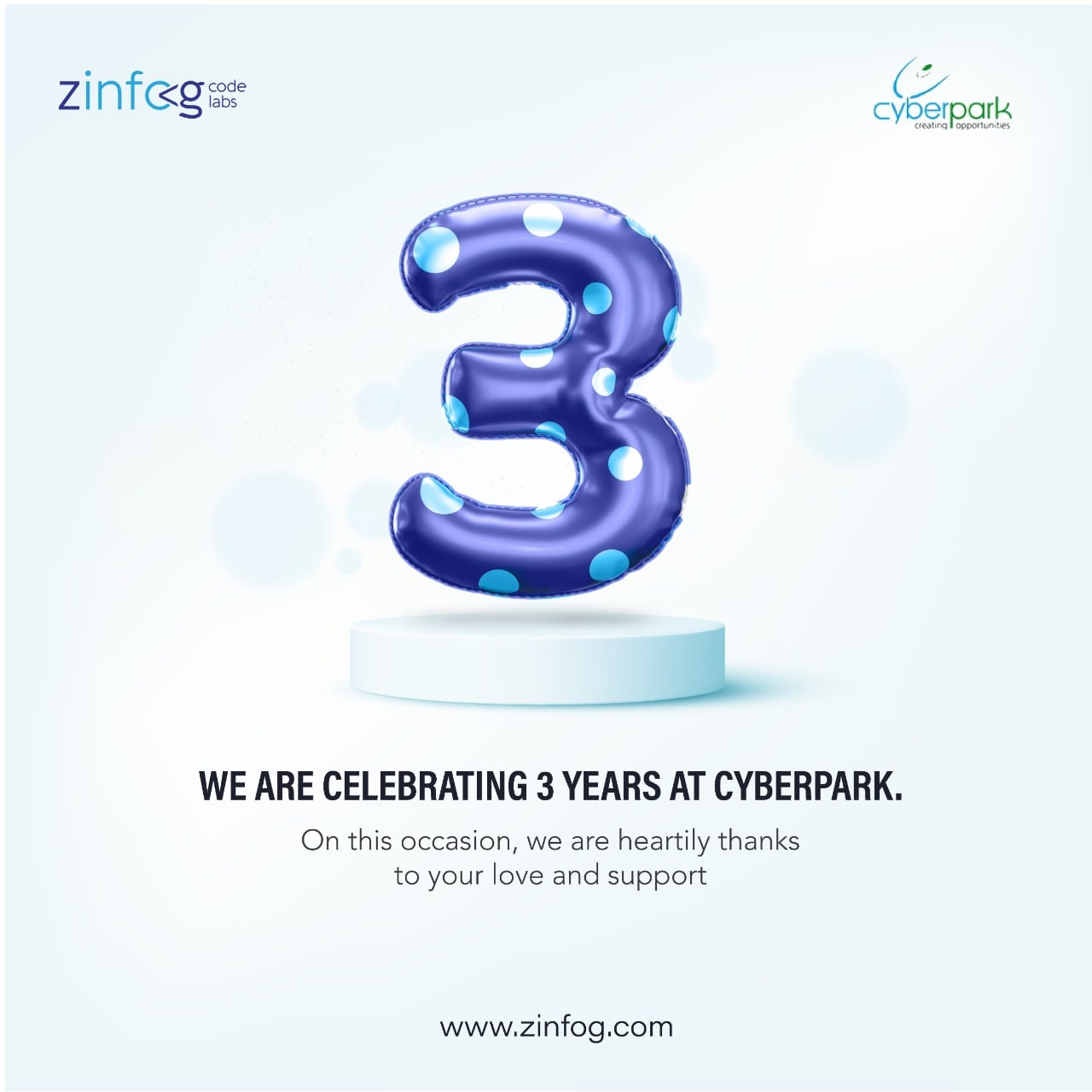 Zinfog Codelabs celebrates its long tie-up with Sahya Building – Cyberpark. Zinfog Codelabs is a website development company with an aim to provide simple and efficient ERP solutions to the masses.
March
Algoray Technologies Pvt. Ltd. inaugurates the opening of its office at Sahya, Cyberpark
30/03/2021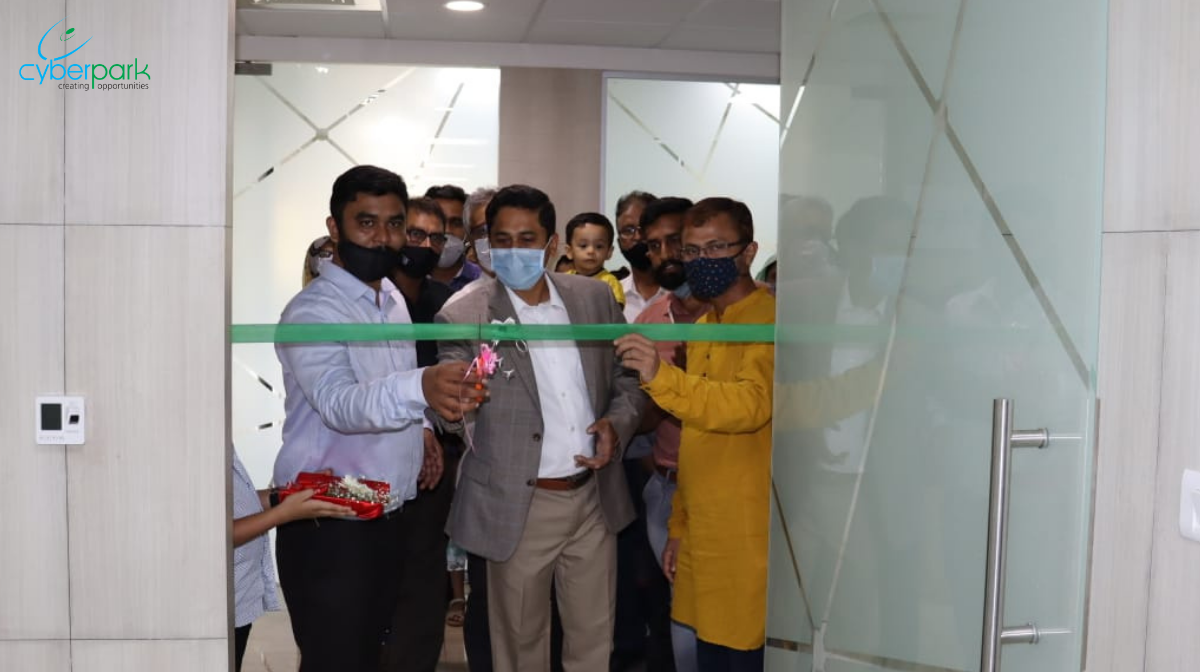 The Sahya Building has another addition in Algoray Technologies Pvt. Ltd. The office was inaugurated by Shri. John M Thomas, CEO, Sahya – Cyberpark, the Directors of Algoray Technologies, K P Rafeeq and Shabib Rafiq were also present. Algoray Technologies, founded in 2018, builds applications to easy organization management, by automating and monitoring process flows.
Bpract Software Solutions LLP sets up office in Sahya – Cyberpark
30/03/2021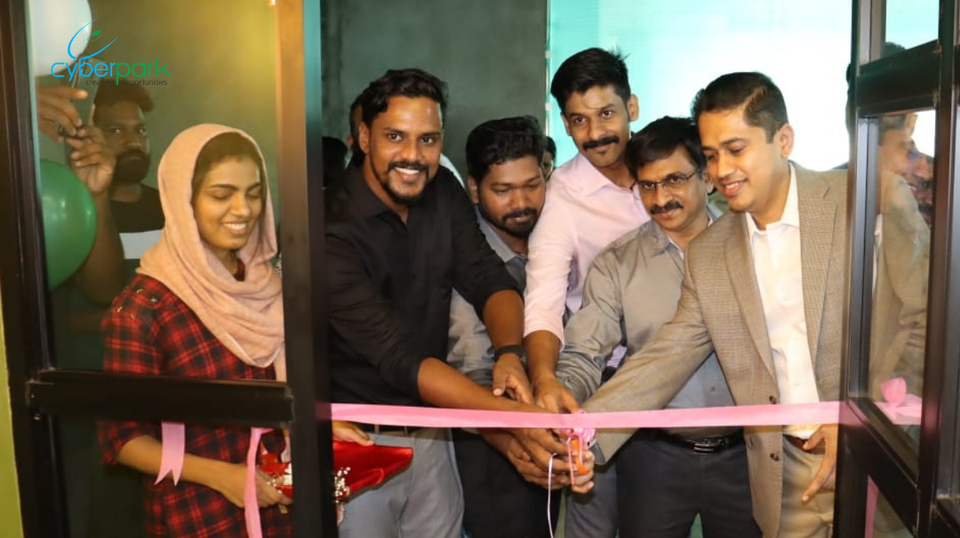 Shri. John M Thomas, CEO, Kerala IT-Parks inaugurated the opening of Bpract Software Solutions at Sahya Building, Cyberpark. Bpract, an IT and ITeS company focuses on contributing cost-efficient IT solutions around the globe.
Iluzia Lab LLP opens its office at Cyberpark
23/03/2021
Iluzia Lab LLB opens another venture of its at Cyberpark, Kozhikode. They aim to discover and execute unexplored creative potentials in integrating technology and education to revolutionize the way traditional education is done in the present.
Shri. John M Thomas takes charge as new CEO, IT Parks-Kerala
17/3/2021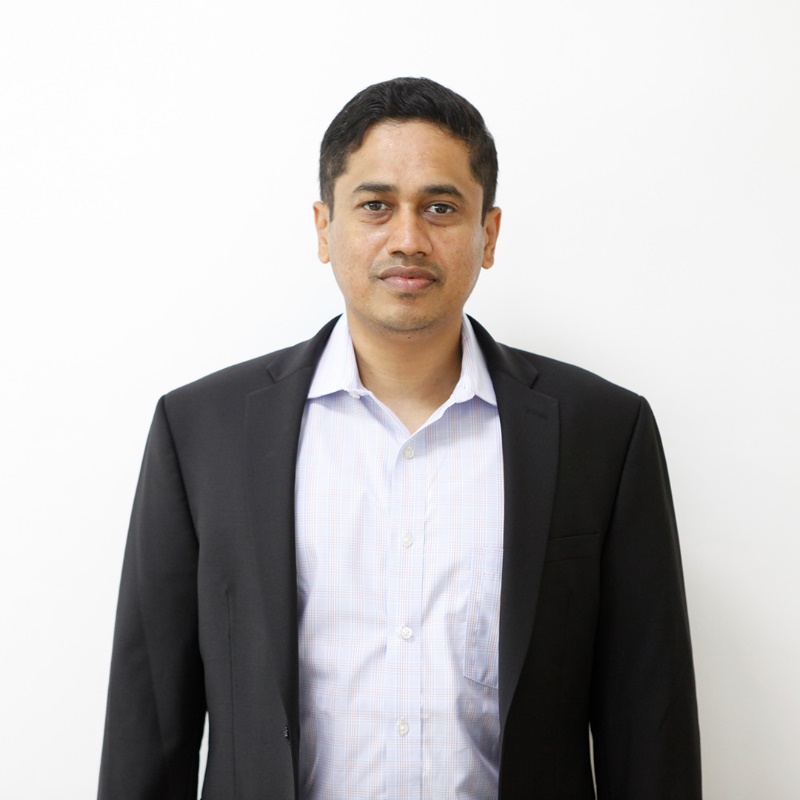 Shri. John M Thomas took charge as the new Chief Executive Officer of IT Parks-Kerala, replacing Shri. Sasi Pilacheri Meethal. With a B-Tech in Mechanical Engineering from NIT, Kozhikode, an MBA in Information Systems, Operations and Finance from Georgia Institute of Technology, Atlanta and working previously at Atlanta, USA as Cloud Data Migration Leader with Equifax Inc. Shri. John M Thomas brings in knowledge and experience to the Kerala IT Parks.