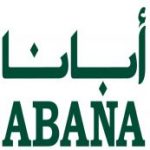 Abana Technology Private Limited
The Solutions Architect will be responsible for designing and implementing complex software solutions using a variety of technologies.
Responsibilities
The role requires working collaboratively with system architects, software engineers, product managers and business stakeholders to create and review business requirements, end-to-end engineering estimates and specifications, and system evolution roadmaps.
Take responsibility for make-vs-buy decisions for cross-cutting concerns and system modules.
Liaison with customer's Architecture team understand, document, propose ABB (Architecture building block) and SBB (solution building blocks).
Propose Architecture landscape in proposal responses, as well as maintain architectural repository for internally hosted application or service provided.
Develop strategy for integration with other third-party and home-grown services and define end-to-end architectural guidelines.
Provide input into proper resource and frameworks used by project stakeholders, technical program managers, and engineering managers.
Qualifications
Solution Architecture, Consulting, and Software Development skills
Experience in Integration and Business Process
Experience with multi-tiered architecture solutions and software development projects
Experience operating Architect team or service-provider design integration points.
Experience in API Designing, documentation and management tool like Swagger or any similar.
Implementation of end-to-end Authentication and Authorization layer eg: (Using identity Server 4).
Understand the principles of uses cases such as Authentication as a Service, Single Sign-on / Sign-out, Access Control for APIs, etc.
Ability to analyze and resolve enterprise-level problems
Excellent communication and interpersonal skills
Bachelor's or Master's degree in Computer Science, Software Engineering, or related field
Certifications in related technologies such as AWS or Azure is a plus