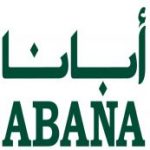 Website Abana Technology Private Limited
JOB REQUIREMENTS:
A. Education and Training
The candidate should have diploma or degree in the field of computer science or software engineering
B. Experience
· At least 2 years' experience in developing software or website using Microsoft.
· The candidate should have experience in computer programming have aptitude for learning, innovation & research on technical skills.
C. Skills and Attributes
· Strong knowledge in .NET
· Familiarity with ASP.NET framework , SQL, MVC, .NET CORE
· Knowledge of coding languages (e.g. C++, Java, JavaScript) and frameworks/systems
· Excellent communication skill
· Time management