Full Time
This position has been filled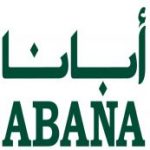 Abana Technology Private Limited
Responsibilities:
*Designing and developing test automation scripts.
*Using test automation guidelines.
*Researching issues in software through testing.
*Collaborating with QA Analysts and Software Developers to develop solutions.
*Keeping updated with the latest industry developments.
Requirements:
*Proficiency in testing tools such as Selenium, GIT, JIRA, Jenkins, Maven
*Bachelor's degree in computer science, software development, or a related field.
*Previous experience as a test automation engineer.
*Proficiency in programming languages such as C# and Java.
*Excellent mathematical and problem-solving skills.
*Highly accurate and detail-oriented.