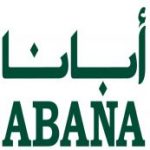 Website Abana Technology Private Limited
Responsibilities:
*Design, build and test Android applications using Android Studio, Kotlin and Java.
*Implement UI/UX best practices and follow Material Design guidelines. He is expected to create user-friendly and responsive user interface.
*Use Android Architecture Components such as Live Data, Room, View Model.
Requirements:
*Bachelors' degree in Computer Science, Engineering or related field.
*3 to 5 years proven experience as an Android Developer.
*Excellent communication and teamworking skills.