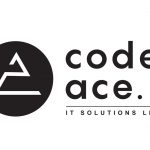 Website CodeAce IT Solutions LLP
The SEO Intern will assist the SEO Team in daily design, web and social media tasks. The intern will have the opportunity to develop a solid understanding of Search Engine Optimization, content creation and off-site promotion.
The internship may lead to a full time position for the right person.
If your skill-set, confidence, and attitude blend with our requirements given below, then you are welcome to apply.
Responsibilities and Duties
-Learning basic SEO strategies (keyword research, link acquisition, and on-site optimization).
-Understanding Google Analytics, Google Webmaster Tools & Bing Webmaster Tools.
-Identifying and resolving 404 crawl errors and fixing dead links.
-Improving meta data across older articles and services.
-Various design tasks.
-Assist in the daily tasks across our social accounts.
-Competitive analysis for other popular brands in our sector.
Who can apply:
Only those students or freshers can apply who:
-are available for full time (in-office) internship.
-have relevant skills and interests.
-can start the internship as soon as possible.
-are available for duration of 3 months.
-have already graduated or are currently in any year of study.
-Females willing to start/restart their career may also apply.
Shoot Your Resume to admin@codeace.com
Contact No: (+91)7034 488 488