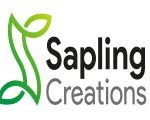 Website SAPLING
Duties and Responsibilities:
Write well-researched, unique, and intelligible content for our products and websites.
Analyze and manage existing content and keep it up to date.
Optimize website content following the best SEO practices.
Work closely with the digital marketing team to produce content that generates results.
Write clear marketing copy to promote our products/services.
Proofread and edit content.
Coordinate with marketing and design teams to illustrate articles.
Conduct keyword research and use SEO guidelines to increase web traffic.
Create and promote content on every popular social media platform.
Identify customers' needs and gaps in our content and recommend new topics.
Ensure all-around consistency (style, fonts, images, and tone).
Requirements:
Creative and innovative thinker and planner.
Know WordPress.
Past experience in content, digital marketing, and /or content marketing.
Very good command over English
Good Research Skills.
Dedicated and Time Bounded.
Flexible and Quick Learner.
Qualifications:
MBA or any Graduates