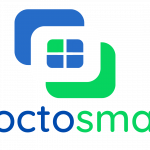 Website doctosmart
Doctosmart Healthcare IT Firm is looking for a flexible and compasionate business development executive with 1 year or more experience in business development who can contribute to the growth of the organization goals.
To be successful as a business development executive keep the clients business at front of mind,Improve your presuasion and influencing skills and posses a high curosity quotient.In the longer run an outstanding business development executive will focus on clients feedbacks and to ensure that our products and services always exceed expectations
DUTIES AND RESPONSIBILITIES
Identify new business opportunities -includes new markets,growth areas and trends
Find and to keep the possession of the clients
To maintain meaningful relationships with existing clients and to encourage the enduring client to purchase added products or features.
Developing effective marketing plans and executing them
Strong client focus including pre and post sales services for long term wealth retention.
Share your resume via Whatsapp :
+ 91 7012496863