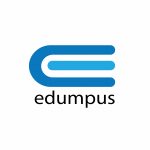 Edumpus
We are looking for a PHP Developer with experience in Laravel. We will also consider strong PHP Candidates, who are open to picking up the CMS side.
You must be a good all: rounder developer, so you must also have strong JavaScript, CSS and HTML skills too. You will be part of a cross-functional team thats responsible for the full software development life cycle, from conception to deployment.
Required Technical Skills Web languages: PHP, MySQL, JavaScript, TypeScript, HTML, CSS at expert level.
Web technologies: Laravel
Advantageous but not essential: ReactJS
Server side: Linux, Apache, AWS Server Architecture
Project and codebase management: Jira, Git, NPM, etc.