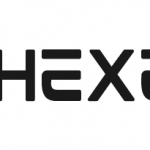 Website hexeamsolutions Hexeam Software Solutions LLP
Job Summary:
Opening for an android developer with knowledge in Java and Kotlin. The candidate should be self-motivated, result-oriented with a strong analytical skill and must be having a high-level technical knowledge in Android app development.
Responsibilities and Duties:
Design, Develop & Prototype Android native customer applications for phones and tablets for internal and external use.
Participate in full app life-cycle: concept, design, build, deploy, test and release to app store.
Work on bug fixing and improving application performance.
Fully responsible for mobile app development in the team.
Hands on experience in handling Web Services.
Experience in developing Location Based Services.
Implement new technologies to maximize application performance.
Work tightly with the server team and other critical teams to optimize mobile experience.
Application architecture and data modelling.
Researching and proposing technology to use and challenging other developers.
Required Experience, Skills and Qualifications:
Good knowledge of Android SDK, internals and strong Java and Kotlin skills.
Knowledge on Mobile Application Performance, Security & Efficiency.
Knowledge in Flutter or React Native will be added advantages.