Full Time
This position has been filled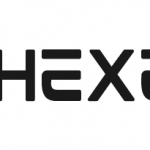 Website Hexeam Software Solutions LLP
Job Summary
Requirement for ASP.Net core developer with expertise in MS SQL and any front end technology.
Responsibilities and Duties
Responsible for the design and development of applications using .Net Core Framework and C#.
Create high performance REST APIs.
Experience in MS-SQL, writing SPs and triggers.
Good communication and requirement analysing skills.
Required Experience, Skills and Qualifications
2+ years of working experience in ASP.Net core.
Any degree.