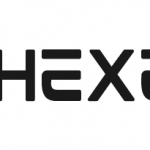 Website hexeamsolutions Hexeam Software Solutions LLP
Job Summary:
We're looking for a talented Google Ads Specialist.
Responsibilities and Duties:
Candidate should have good experience in planning digital marketing strategies for Google Ads.
Candidate should have decent Exposure working on Social media to enhance brand awareness, Lead generations, etc.
Experience in Google ads campaign, Facebook ads campaign, keyword research, SEO, and Google analytics
Experience in Google Analytics and Tag Manager.
Excellent knowledge of Facebook, Twitter, LinkedIn, Pinterest, Instagram, Google+ and other social media best practices.
Required Experience, Skills and Qualifications:
Minimum 2 years of working experience in Google Ads.
Experience in Facebook Ads, SEO are added advantages.