Full Time
This position has been filled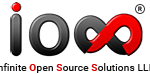 Website Infinite Open Source Solutions LLP
We are seeking a Project Coordinator to play a crucial role in project management, offering support as needed, and overseeing the administrative and operational aspects of projects to ensure their successful completion and client satisfaction, all while aligning with the company's monetary objectives for the project. The Project Coordinator will craft comprehensive action plans, taking into account available resources, timelines, and budgets. The core responsibilities of this role encompass coordinating both local and remote teams, maintaining client communication, and executing project planning.
Key Responsibilities:
Initiate discussions with the Internal Business Development (BDE) team, collaborating with the sales team once a project is confirmed.
Collect project requirements from the BDE team.
Engage in discussions with the Development lead to refine and clarify the collected requirements.
Facilitate Zoom calls between the client and Developer to ensure thorough clarification before commencing development.
Assign projects to developers, considering their work capabilities.
Distribute tasks to developers to ensure timely project delivery.
Establish communication channels with clients through various means such as WhatsApp, Skype, and email.
Address and resolve any concerns raised by clients during the development process, providing necessary clarifications.
Regularly update clients on the development progress as per agreed timelines.
Manage the collection of periodic payments from clients by providing demonstrations at each project phase.
Explore and discuss potential enhancements and additions to the current project with clients, offering cost-effective solutions.
Maintain effective communication support for clients even after the project has been deployed.
Experience:
Minimum of 2 years of experience in the IT industry.
Previous experience in software project management roles is mandatory.