Full Time
This position has been filled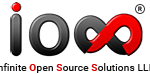 Website Infinite Open Source Solutions LLP
We are seeking a talented and experienced UX/UI Designer with expertise in animation to join our team. The perfect candidate should possess an impressive portfolio that highlights their design capabilities, alongside a profound comprehension of user experience and interface design. In the role of UX/UI Designer, you will be tasked with crafting captivating and user-friendly interfaces for our web and mobile applications. Additionally, you will be responsible for devising and integrating animations that elevate the overall user experience. Collaboration with our product and development teams will be key in guaranteeing that our products are not only visually appealing but also aligned with our business objectives.
Requirements
You will be responsible to create concept based layouts in Figma and Illustrator.
Create Figma Design for website and landing pages design
The ideal candidate will be working with UI Developers, Design and development team.
Create high-fi mock-ups and clickable prototypes for presentation and testing.
Design Infographics
Collaborate with Digital marketing team for infographics and creative designs.
Skills
Experience of using Figma and Illustrator is must
Expertise of using UI/UX software such as Adobe Photoshop, Illustrator will be an added advantage. A basic understanding of HTML5, CSS3, and JavaScript