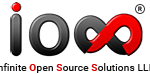 Website Infinite Open Source Solutions LLP
Roles and Responsibilities:
1. Manages multiple small to medium sized projects or large-scale IT Projects. All project management activities would be managed from project beginning to end.
2. Develops project plans, schedules and work breakdown structures for projects. Provides leadership and guidance in the project resource/staff planning.
3. Maintains formal project tracking utilizing various project management tools and proactively communicates, manages and resolves project issues and risks.
4. Ensures that projects are completed on time, on scope, on budget.
5. Communicates project status, progress on deliverable and risks/issues to directors in a timely manner.
6. Collaborates with cross-functional teams to ensure timely delivery of projects.
7.Need to do duties like Time Estimating, Cost Estimating, Developing a Budget, Documentation, Creating Charts and Schedules, Risk Analysis, Managing Risks and Issues, Monitoring and Reporting Progress.
8. Good Knowledge of Project Initiation, Execution and Closure activities, Software Engineering, Project life cycles on both development & maintenance projects, Estimation methodologies, Quality processes Technology.
To apply for this job email your details to hr@ioss.in