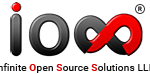 Website Infinite Open Source Solutions LLP
Requirements
1. Directly managing and leading the SEO team.
2. Grow organic traffic and leads.
3. Continually check search terms, rankings, and analytics to monitor
the performance of websites and make recommendations for improvement.
4. Ability to dissect technical SEO.
5. You will contribute to our current and future strategy by analyzing
and evaluating the top SEO metrics and opportunities to pursue, and
prioritize within a broader strategy based on an effort-to-impact ratio
to maximize results.
6. You'll also manage SEO analytics tools and reporting.
7. Analyzing organic search performance data and providing relevant
insights and action plans around keywords, landing pages, content,
competition, and more.
8. Collaborate with our Content Marketing team to optimize landing page
& blog content.
9. Track and create a monthly Report for all projects.
Qualifications
1. Passion for staying current on the latest search marketing trends.
2. Expert in using analytical tools including Google Search Console,
Ahrefs, SEMRush, and Google Analytics.
3. Excellent Written and oral communication skills.
4. Launch and optimize various PPC campaigns, monitor budget and adjust
bids to gain better ROI.
To apply for this job email your details to hr@ioss.in