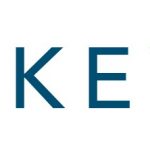 Website Keype Systems Pvt Ltd
Hiring fresher Java candidates with good knowledge and practical experience in Java, OOPS, SQL, HTML5, CSS, JavaScript.
Must meet below criteria:
Programming knowledge and problem solving ability in Java
Trained & Practiced Java and related technologies for atleast 6 months (either part of training or practice)
Knowledge in at least one Java Enterprise framework: E,g, Spring, J2EE, etc.
SQL and Database concepts.
Good language skills in English.
Willing to travel abroad upon request.
Commitment to continue in the company for a minimum of 2 years.
Below criteria will have added advantage:
Good knowledge and experience in Spring Framework, PostgreSQL, MongoDB
Knowledge in any of the major java script libs, including jQuery, AngularJS, React etc.
Knowledge in NoSQL systems
UNIX and Linux experience
Key Responsible Areas:
Implement design specs
Participate in the R&D of Technology and products
Technical guidance and production support
Team collaboration
If you are the right person, please email your complete CV with Photograph to career@keype.com