Full Time
This position has been filled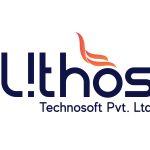 Lithos Technosoft Pvt Ltd
Job description
We are looking to add product specialists to our growing support team at LithosPOS. As a SaaS company, our support is 24/7 and is required to be instant. We take pride in our excellent customer service and are looking for individuals who can adapt to and maintain our high standards.
The job will require that you provide immediate support to our users via Chat/Phone/Email. So most of your day will be spent responding to and following up on questions raised on Chat/Phone/Email. You might be required to occasionally get on a call with users to help onboard or troubleshoot issues.
Responsibilities include being able to answer questions about the product, help new users with onboarding, and troubleshoot issues. Support reps are expected to be product experts and double up as pre-sales engineers. You will be the voice of the customer and the face of LithosPOS. As such, you will listen between the customer and engineering and product teams. You will also represent the customer and provide the right insights to the product team.
Since we provide 24-hour support, the team is required to work rotational shifts, including night shifts.
Responsibilities
Responsible for the customer support experience with LithosPOS
Troubleshoot issues and provide efficient and prompt resolution to customers within timelines.
Provide support to customers through Live Chat, Email / Phone
Ensure quality resolution to avoid escalations from customers and reopening of an issue
tickets.
Escalate critical issues to cross functional teams to ensure quick resolution and coordinate with the product development team on bug fixes.
Assume responsibility for developing detailed knowledge about specific products.
Ensure internal knowledge reference pages are updated.
Own, troubleshoot, and solve customer technical issues, using collaboration, troubleshooting best practices, and transparency within and across teams (e.g. swarming)
Identify cases that require escalation (either technically or strategically)
Contribute to case deflection initiatives, automation, and other digital self-help assets to improve customer and engineer experience
Provide ramp activities, knowledge sharing, technical coaching, and mentoring
Qualifications
Language Qualification
English Language: fluent in reading, writing, and speaking.
Strong problem solving and troubleshooting skills, and the ability to use various data collection tools and methodologies to analyze problems, determine root causes and develop solutions
Excellent Communication Skills – verbal, listening and written (including technical writing).
Passion for technology, lifelong learning, and professional development.
Experience in one or more of these areas is desirable
Experience troubleshooting Open Source Databases like MySQL,
Experience troubleshooting SAAS applications
Basic Networking, Storage, and Platform troubleshooting skills