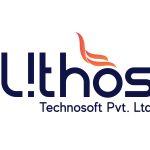 Lithos Technosoft Pvt Ltd
We are looking for a dynamic UI/UX designer responsible for the user experience (UX) and user interface (UI) design of the company's various digital assets. You will ensure that all elements of the online user experience are optimized for improved usability, usefulness, and exceptional visual design.
The successful candidate will evidence a passion for delivering adaptive and creative solutions to UI/UX design problems by staying up to date with best practices and emerging trends in user experience design and user interface technology.
Job Responsibilities:
– Gather and evaluate user requirements in collaboration with product managers. – Illustrate design ideas using storyboards, process flows, and sitemaps – Design graphic user interface elements – Develop UI mockups and prototypes that clearly illustrate how sites function and look like – Create original graphic designs
– Identify and troubleshoot UX problems – Define UI Library and Adherence across Company- Conduct layout adjustments based on user feedback
– A portfolio of professional UI/UX design work for both web and mobile platforms.
– Working knowledge of the following technologies and software: Sketch,Figma, HTML, CSS (SCSS), and Adobe Creative Suite.
– A team player but can work independently too.
Experience Range:
1 – 3 years