Full Time
This position has been filled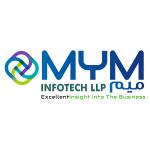 Website MYM INFOTECH LLP
We are looking for a creative individual to join our expanding in-house development team! This person would be directly involved in the development and execution of the design part of software development, marketing, and branding initiatives across various channels. We are looking for candidates who have a track record of contributing to outstanding, multichannel advertising or marketing campaigns that not only look great but perform efficiently as well. The ideal candidate is a forward-thinker who is aware of current trends and has excellent verbal and written communication skills to excel in a fast-paced environment.
Candidate must be fully proficient with the skills and understanding of the following, including but not limited to: Figma, Adobe Photoshop, Adobe Illustrator, Creative Suite, After Effects, Microsoft Office, and All Social Media Platforms. Prior experience working on a wide range of marketing functions including Mobile App designing, Software Wireframe or mockups, branding, communications, advertising, email marketing, digital marketing, website, and content creation is Required. Familiarity with HTML and CSS is preferred.
Responsibilities
Execute graphical requests from various teams like Developers, Marketing, Sales etc.
Contribute to brainstorming meetings and the development of new ideas.
Design visually compelling direct-response campaigns and creative projects to implement across all channels to retain and attract new customers.
Prepare digital product pitch presentations.
Ability to conceptualize and deliver creative content including written, photo, and video assets to align with the Brand's voice.
Create Mobile App Wireframes with clickable prototypes.
Create visually appealing video campaigns on social media and email campaigns, as well as analyzing their impact.
Conduct data research to grow and maintain customer databases.
Editing and proofreading marketing content.
Assist with copywriting and editing a variety of content across mediums that include sell sheets, blogs, social media, presentations, product packaging, and user manuals.
Collaborate with the Management Team, as well as Brand Manager and Web Developer to execute and implement new ideas.
Manage and maintain project deadlines.
Knowledge of layouts, graphic fundamentals, typography, print, and web
Experience with both print and digital media
Qualifications
A minimum of 2 years of experience in app design, prototyping, marketing, communications, and graphic design is required.
Provide a link to your portfolio of work on your résumé.
Job Type: Full-time