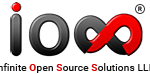 Website IOSS
We are looking for a Social Media Strategist to monitor our social media initiatives and implement successful marketing practices.Ultimately, you should strengthen our online presence and increase our brand awareness through effective social media strategies and campaigns. If you're
a tech-savvy professional with an interest in the latest trends in digital technologies and have a creative way of thinking, we would like to meet you.
Responsibilities
Manage and help with the creation of promotional content for social media use.
Develop social media marketing strategies and campaigns that generate traffic to the website and enhance user engagement.
Must be an authority in graphic design, illustration, and content generation.
Produce content for social media sites like Twitter, Facebook, LinkedIn, Google+, and Instagram.
Pay attention to influencers and follow any social media trends.
Ensure you produce a consistent brand message across all social media channels.
Requirements
Minimum 6 months – 1 year of experience in relevant fields.
Excellent communication, time management, and multitasking skills.
Additional qualifications in digital technologies or social media management, copywriting, photography, graphic design, and videography would be an added advantage.
Should possess excellent written communication skills and can conceptualize & create relevant and engaging content for different social platforms.
To apply for this job email your details to hr@ioss.in