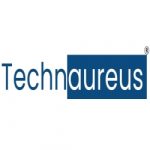 Website Technaureus
Good understanding of prospects and an understanding of how best to approach a sales. Good experience in Product Sales. Must be good with Product presentation. Excellent Communication and interpersonal skills. Experience with market analysis and GTM preparation. Must have good international exposure. Must be target driven. Must have worked with Partners for business development. Good experience working with cross functional teams.
Roles and Responsibilities
Take ownership of the product and drive inbound sales. Master the product in its current state and keep getting updated on product features. Product presentation to international audience. Manage and nurture Team member(s) assigned. Work closely with the Marketing team to ensure that the product connects with the expected audience and market segment. Create Market analysis and GTM strategy when needed. Achieve Sales target assigned for product/territory on annual/quarterly basis. Plan out & Execute Outbound Sales activity. Share effective and innovative inputs/market info for overall product development. Follow-up with prospective leads for sales closures. Account Management & Payment follow-up. Coordinate and work closely with cross functional teams to achieve desired.