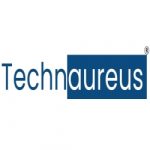 Website technaureus Technaureus Info Solutions Pvt. Ltd.
The Strategic IT & Business Partner
Responsibilities:
Ability to analyse and synthesise business requirements, including recognizing
patterns and conceptualising processes.
Attend and provide pre-sales demonstrations of the product and projects.
Elicit and clearly document business and systems requirements.
Assess business process and system inefficiencies.
Understand and negotiate needs and expectations of multiple stakeholders.
Support and align efforts to meet customer and business needs.
Identify ways to increase adoption and customer satisfaction.
Demonstrated fluency in business processes and process differentiation.
Manage customer relationships and expectations by developing a communication
process to keep others up to date on project results.
Serve as a liaison between the business development team and the project team to
assist or gather the business requirements needed for system modifications,
enhancement, and implementation of solutions.
Collaborate closely with the project team to implement the requirements, provide
necessary guidance to testers during the QA process.
Create and maintain issue logs, meeting minutes, meeting schedules, project
summaries and updates.
Create and maintain project schedules by developing project plans and specifications,
estimating time and resources, monitoring milestone completion, tracking all phases
of the project life cycle, providing timely reporting of issues that impact project
progress, coordinating actions and resolving conflicts.
Meet with the project team regularly to review project deliverables and deadlines.
Develop and execute test plans.
Support system conversions, upgrades, enhancements.
Must have:
Bachelor's degree in business, accounting, IT or any other related field.
Min 2 yrs. Of proven experience in the Business Analyst role.
Must have experience working on large scale projects as well as handling day-to-day
operational requests from the business.
Excellent problem solving and analytical skills.
Effective communication and leadership skills.
Ability to handle multiple projects in a fast-paced environment.
Ability to handle a team.
Excellent presentation and demonstration skills.