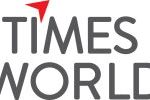 Website Timesworld Media and Technology Solutions Pvt Ltd
He/she is responsible for designing testing scenarios for usability testing. Interacting with clients to understand project requirements Creation of test designs, test processes, test cases and test data. Carry out testing as per the defined procedures. Participate in walkthroughs of testing procedures. Prepare all reports related to software testing carried out. Ensure that all tested related work is carried out as per the defined standards and procedures. 
Essential skills required Proficiency in written and spoken English Up-to-date knowledge of software test design and testing methodologies Excellent knowledge in Software development and Test life cycle activities Working knowledge of test techniques and compatibility with various software programs Good organizational skills and detail-oriented mindset
All applications are to be sent by clicking the following link in our website.
https://www.timesworld.com/careers/Software%20Tester