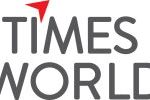 Website Timesworld Media and Technology Solutions Pvt Ltd
Duties include but not confined to analysing project scope, writing proposals, develop solutions, monitor and track technology projects, research and review, manage team, resolve issues, make technical documentation, training and reporting.
Key responsibilities:
Maintains information technology strategies by managing staff; researching and implementing technological strategic solutions for variety of projects that include services for web and mobile, data management and cognitive solutions.
Establishes project scope by studying strategic business drivers; discovering and validating business and technical requirements and parameters; obtaining input from subject-matter experts; examining and recommending changes to current business practices; developing and writing proposals.
Develops solution by formulating objectives; planning project life-cycle deliverables and resource availability and application; preparing installation and modification specifications; leading the exploration, evaluation, and design of technical solutions.
Implements solution by monitoring project progress; tracking action items; conducting design and implementation reviews; examining, researching, and resolving issues; escalating issues to appropriate authority; responding to team members' concerns; coordinating requirements with interested departments.
Assures quality solution by developing and completing test plans; maintaining project and technical documentation.
Accomplishes work requirements by orienting, training, assigning, scheduling, coaching employees; following production, productivity, quality, and customer-service standards; identifying work process improvements.
Meets cost standards by monitoring expenses; implementing cost-saving actions.
Provides project status reports by collecting, analyzing, and summarizing data and trends.
Updates job knowledge by tracking technology and project management advances; participating in educational opportunities; reading professional publications; maintaining personal networks; participating in professional organizations.
Accomplishes organization goals by accepting ownership for accomplishing new and different requests; exploring opportunities to add value to job accomplishments.
Leading and managing large, complex enterprise-level projects
The projects may consist of multiple Agile teams and require integration with other activities outside the scope of the Agile teams
Requirements (Qualifications/Experience/Competencies)
Define and manage a well-defined project management process and champion ongoing process improvement initiatives to implement best practices for Agile Project Management.
Engineer with MBA aged between 30-35 with a min of 5-7 years experience in Project Management with a software related product especially related to Internet and modern day Information technologies. Presentable personality with very good communication skills. PMP certification is required and knowledge of project management tools is expected.
Solid understanding of and demonstrated experience in using appropriate tools:
Agile Project Management tools such as Jira/Zoho or equivalent
All applications are to be sent by clicking the following link in our website.
https://www.timesworld.com/careers/project-manager-india